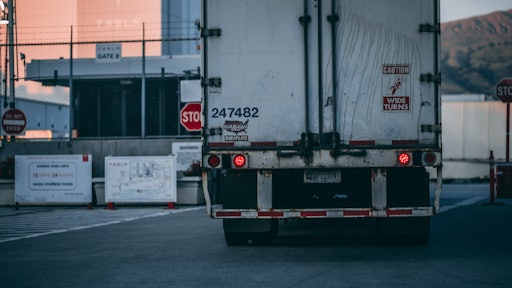 Pexels
Fleetwood Transportation officially closed its operations on Dec. 31, 2019, citing insurance costs. The carrier had 252 trucks, 673 trailers and employed 240 drivers.
News of the closure first circulated on Dec. 17 after the chairman of the board sent a letter to owner-operators of the carrier, citing the inability of the fleet to secure insurance, FreightWaves reports.
Carriers that have questionable safety records are having troubles finding insurance, FreightWaves reports. In 2020, companies could see insurance rates nearly triple if they have had any accidents with fatalities in the past year. Typically, a small carrier with a clean history will pay $5,000 - $7,000 in insurance per truck, but if the carrier is based in a high-risk jurisdiction - such as Louisiana, New York and California, the rate could be 25-30% higher. However, Fleetwood Transportation was reportedly involved in two fatal accidents in 2018.
Still, other factors could play a role in the closure.
The company's two primary lines of business: hauling sand to oil fields and flatbed trucking have both dropped off in 2019. In addition, the company was part of a class action lawsuit that alleged that the company failed to pay overtime to drivers.
Celadon Shuts Down After Legal Troubles
Celdon Group announced this morning that it and its 25 affiliate entities have filed voluntary petitions for relief under Chapter 11 of the Bankruptcy Code in the U.S. Bankruptcy Court for the District of Delaware.
Celadon will be shuttering its business operations, however, the shutdown does not include the Taylor Express business that is headquartered in Hope Mills, North Carolina. Taylor Express will continue to operate in the ordinary course while the company explores a sale of its operations.
"I would like to thank our vendors, customers, and lenders, and most importantly, I would like to thank our dedicated administrative employees and drivers whose efforts should not be seen as a reflection of this Chapter 11 filing. They have sacrificed so much of their time and effort for Celadon, and for that, the company is eternally grateful," says Paul Svindland, Chief Executive Officer of Celadon.
Last week, two former Celadon executives were formally charged with fraud and other crimes for allegedly concealing millions in losses from shareholders and lenders.
According to the indictment, former Chief Operating Officer William Eric Meek, 39, and Chief Financial Officer Bobby Lee Peavler, 40, knew that much of Celadon's trucking fleet declined in value by tens of millions of dollars by 2016 due to a slowdown in the market, mechanical problems and age.
Meek and Peavler allegedly concealed the losses instead of accounting for the drop in truck values.
If convicted, Meek and Peavler could face decades in prison.
"Celadon has faced significant costs associated with a multi-year investigation into the actions of former management, including the restatement of financial statements. When combined with the enormous challenges in the industry, and our significant debt obligations, Celadon was unable to address our significant liquidity constraints through asset sales or other restructuring strategies," Svindland says. "Therefore, in conjunction with our lenders, we concluded that Celadon had no choice but to cease all operations and proceed with the orderly and safe wind down of our operations through the Chapter 11 process."
To support the wind down of operations, Celadon's lenders have agreed to provide incremental debtor-in-possession financing.
Over 500 Lose Their Jobs
Stevens Tanker Division will close operations on October 15, affecting 586 jobs across Texas.
The company is citing market volatility and a reduction in frac sand orders for reasons as to why they were closing.
"The final decision to close was the result of unforeseen business developments over which Stevens Tanker Division had no control, including a 65% reduction in sand orders starting on September 20, 2019 and the continual loss of production water due to customers' increased use of piping," wrote Stevens Tanker executive vice president Scott Mellman in a letter sent to employees on September 27.
The closure affects Stevens Tanker Division's nine job sites across Texas.
Stevens is one of the largest trucking companies in the U.S., with nearly 2000 trucks, primarily focused on reefer truckload.
HVH Suddenly Closes
HVH Transportation is joining the growing list of trucking companies that have abruptly closed up shop in 2019.
More than 300 truckers are now out of work since the company suddenly closed in August.
According to CDL Life, the first report occurred on the CDLLIFE app, a free navigation app for truckers, when a driver said that he was notified of the immediate shutdown by a company dispatcher.
HVH Transportation reportedly shut off all their fuel cards, leaving some drivers stranded on the road.
At the time of this publication, the company's website remains active and has yet to release a statement regarding the closure.
FreightWaves reports that the company's CEO John Kenneally is helping drivers that are currently stranded on the road get back to their homes. However, it isn't clear how many drivers were on the road when their fuel cards were deactivated.
The company reportedly employed 342 drivers and had more than 344 power units in its fleet.
"They [the company] ran out of money," Shari Lee Campbell, a driver manager for HVH tells Transport Topics.
Roadrunner Slashes Workforce
Roadrunner, the 31st largest trucker in the United States, is now cutting 10% of its workforce, stating that all of which are in its "unprofitable" dry van sector.
At least 450 jobs will be cut as the company downsizes its dry van division. According to Business Insider, this is part of Roadrunner's efforts to cut its dry van fleet by 50%.
"We believe downsizing the dry van business will improve operating margins and cash flow, reduce lease obligations and debt, improve internal controls and allow greater focus on the significant value-creation opportunities within our other businesses," Roadrunner CEO Curt Stoelting said in a company statement.
More Closures to Come
According to figures from Broughton Capital, more trucking companies have shut down during the first six months of 2019 than in the entire year of 2018.
There isn't one particular reason as to why the firms are shutting down, rather than there are several. Results of a softer freight market, broad effects of tariffs on imported goods, trade tensions and the ongoing driver shortage are currently sharing blame.
According to FreightWaves, in the first half of 2019, 640 freight companies have shut down.
On average, the companies had around 30 drivers, resulting in over 20,000 trucks being removed from the roads. In all of 2018, 310 trucking companies closed down.
The current trucking recession is hitting small carriers particularly hard as they operate largely on the spot market. There, trucking loads can be picked up on demand or through a pre-arranged contract. However, the contract market makes up the vast majority of the trucking market.
Spot market rates have dropped dramatically this year, while contract rates have yet to see the same dip.
A report from ATRI found that 5,100 trucking payrolls were cut in August, up from 4,500 previously reported from preliminary numbers.
Top Employed Companies that Have Closed in 2019:
Celadon Group Inc., 4,000 employees
New England Motor Freight, 1,472 employees
Stevens Tanker Division, 586 employees
Falcon Transport, 585 employees
Roadrunner (dry van division), 450 employees
LME, 424 employees
HVH Transportation, 344 employees
Fleetwood Transportation, 240 employees
Ready Trucking, 91 employees
Williams Trucking, 48 employees
Terrill Transportation, 36 employees
ALA Trucking, 32 employees
Starlite Trucking, 28 employees
Carney Trucking Company, 25 employees
This article has been modified to reflect current changes.