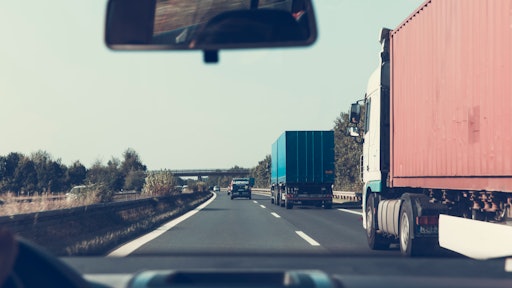 Pexels
NFI has completed its acquisition of G&P Trucking Company, adding 14 more locations to its Southeast operations.
The acquisition increases NFI's footprint to over 300 locations throughout North America, employing more than 12,600 associates. In addition, the purchase deepens the company's industry expertise throughout diverse industries such as automotive, tires, retail and textiles.
No financial terms of the transaction have been reported.
"G&P is a well-respected, family-owned transportation company with a deep-rooted history, and our shared values of family and integrity create a perfect cultural fit," said Sid Brown, CEO of NFI. "Unifying the talents of both NFI and G&P teams, we are excited to bring even greater value to our customers through our robust suite of solutions. Together, our combined footprint will distinguish us as one of the largest dedicated transportation providers in North America."
G&P's asset-based transportation solutions will help NFI's fleet grow to more than 3,000 tractors and 12,500 trailers. NFI's asset-based fleet will be operated by 2,700 company drivers and utilize the services of 400 owner operators.
Meanwhile, G&P will expand NFI's drayage presence at the ports of Savannah, Norfolk and Charleston. NFI's drayage fleet will grow to more than 1,500 tractors as a result of the acquisition, spanning major ports, terminals and logistics hubs across the United States.