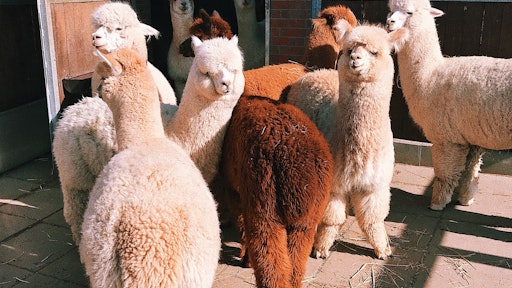 Photo by Dmitry Zvolskiy from Pexels
DB Schenker is providing both airfreight and logistics services to Peru's most revered clothing makers by teaming up with Incalpaca.
Alpacas are a national symbol in Peru and are most commonly found in the Andes of Peru. Each animal represents the work and progress of thousands of Peruvians who live far away for modern life.
"For them, breeding alpacas means preserving a remnant of ancient history," says Javier Cuadros, Incalpaca's Foreign Trade Coordinator. "For us, it is keeping history alive and making it every day our reason for being."
The company collects data from the alpacas to improve the fiber so it reaches its highest quality. By honoring the Inca tradition of preserving and extending the life of the alpaca, Incalpaca has created a sustainable enterprise as it became a leader, local maker of mystic alpaca fiber that invests in the present-day life of the Peruvian people.
DB Schenker has begun playing a role in supporting Peruvian culture earlier this year by providing airfreight and logistics services for Incalpaca. The company has already shipped several tons of luxury goods for Incalpaca just this year.
"We pick up their goods and within an hour or less, the Incalpaca team has a tracking number and knows exactly what route and time frame its shipments are on," says Sandra Garrido, Implementation Solution Coordinator at DB Schenker Peru. "We work 24/7/365 for them, keeping them updated on the progress of their cargo."
Peru Incalpaca solution from DB Schenker - Americas on Vimeo.