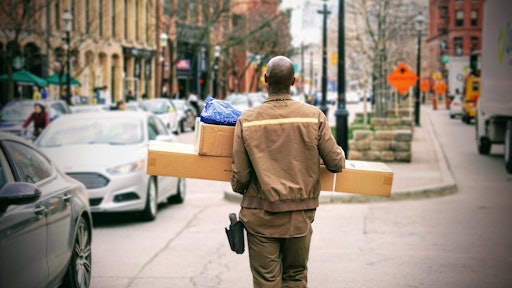 Unsplash
UPS announced in May that that it would begin delivery packages seven days a week starting in 2020. To ease up road congestion, though, the company has received permission to deliver packages via drones. 
CNBC reports that the company is targeting digital retail with its expanded services as e-commerce continues to boom across the country. By extending the hours of next-day delivery and capacity for overnight deliveries, UPS will be able to reach more customers as companies attempt to compete with Amazon's services. 
UPS has more than 62,000 retail locations in its network and by receiving FAA approval for drone service, it will reach more customers. According to CNBC, the drone business will operate as its own subsidiary and will be called Flight Forward. The company expects to use drones for delivery of industrial, manufacturing and high-end retail. However, e-commerce is still the long term goal.