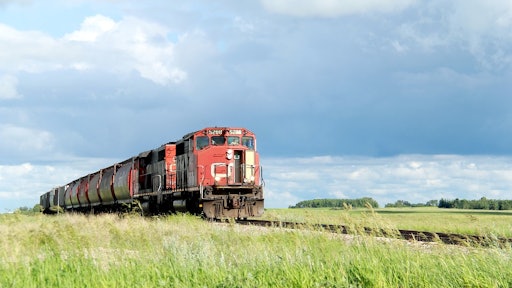 CN has reach an agreement to acquire Winnipeg-based The TransX Group of Companies, one of Canada's largest and oldest transportation companies.
"This strategic acquisition allows CN to deepen its supply chain focus, strengthening our exceptional franchise, including our intermodal business, notably the specialized, fast-growing refrigerated segment," says JJ Ruest, president and chief executive officer of CN. "TransX has a 55-year history of providing innovative customer solutions in an industry that continues to evolve. This alignment creates a solid framework to serve a growing consumer economy with transportation options that bring more supply chain flexibility to our customers."
TransX will continue to be based in Winnipeg and will operate indepdendently.
"We thank Louie Tolaini, president and founder of The TransX Group of Companies, and his family for entrusting us with the reputation they built over the last six decades," says Keith Reardon, CN's senior vice-president of consumer products and supply chain growth. "CN has worked along side TransX for many years as a supply chain partner and we know the emphasis they place on the customer's experience and on their commitment to safety. Understanding each other's culture makes the opportunities of this acquisition exciting and wide ranging."
The terms of the deal were not disclosed and the acquisition is subject to regulatory review by Competition Bureau Canada and Canada's Ministry of Transportation.