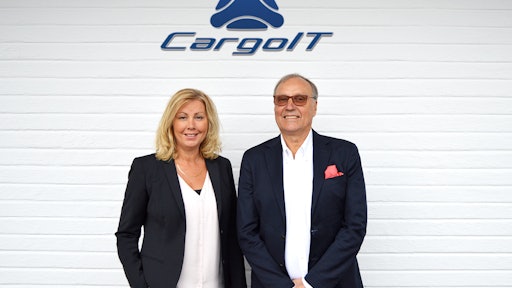 WiseTech Global announced Tuesday the acquisition of CargoIT i Skandinavien, a customs management and logistics solutions provider in Sweden.
Headquartered in Stockholm, CargoIT offers customs management solutions in addition to freight forwarding, warehousing and transport solutions to over 150 customers, some of which include DHL, Kerry Logistics, SAS Cargo, Clas Ohlson, Mondelez International, Mitsubishi Motors and Hyundai.
"Sweden is a highly developed market and the largest in Scandinavia, so bringing CargoIT into the WiseTech Global group gives us a strong foothold in a very active trade region," says WiseTech Global founder and CEO Richard White. "CargoIT's considerable Swedish customs management experience, further enhances our provision of integrated cross-border logistics solutions to customers worldwide, alongside the significant productivity benefits we can deliver to the local market through our integrated CargoWise One global platform."
This is WiseTech's third acquisition in October, following transactions with DataFreight and SmartFreight. The global logistics solution group has made more than two dozen acquisitions since January 2017, including acquisitions in Argentina, Australasia, Belgium, Brazil, Canada, France, Germany, Ireland, Italy, the Netherlands, North America, Spain, Taiwan, Turkey, the UK and Uruguay.