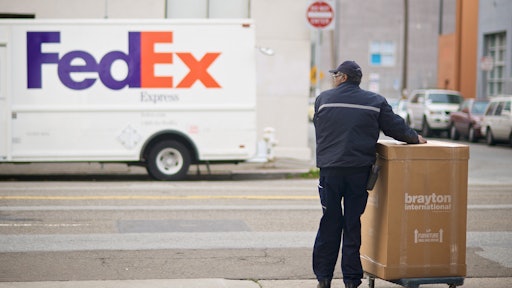 As peak season starts for delivery, FedEx has made the decision to permanently deliver packages six days a week. The announcement came after a rise in e-commerce and an expected influx of volume during this holiday season.
Currently the company delivers packages Tuesday through Saturday and only adds extra days during the holiday season. With the rise of online shopping, FedEx plans to increase hours for some existing employees and will hire 55,000 temporary employees to meet demand, The Street reports.
As e-commerce continues to grow, FedEx has invested in new technology and new facilities. According to The Street, the company has opened nine new hubs and 58 automated stations in the last five years.
After the announcement, FedEx shares rose 1.5 percent to $253.06.
Companies in this article