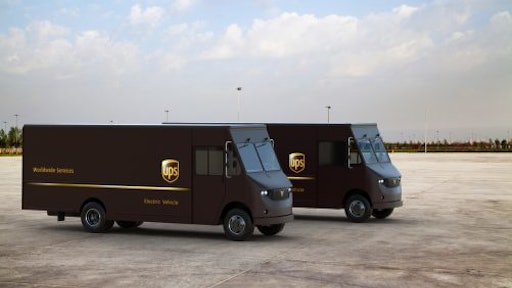 Electrek reports that UPS is partnering with startup Thor to build a new class 6 delivery electric truck.
The companies are targeting a driving range of about 100 miles and have plans to even shorten the range to 50 miles. The testing will include off-road evaluation to address durability, battery capacity, technical integration, engineering and any items found during on-road testing, Electrek reports.
Depending on the success of the trial program, UPS may make additional purchases of the electric vehicle.
The partnership with Thor is just UPS' latest effort to electrify its delivery fleet. The company is in the process of converting 1,500 delivery trucks to battery-electric in New York and have purchased some of Daimler's new electric trucks.