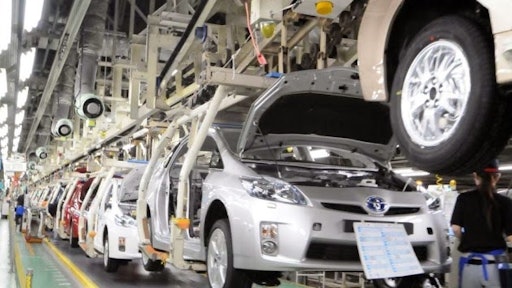 Nikkei Asian Review reports that Toyota is speaking out against the 25 percent tariffs on imported vehicles and automotive components, citing that higher production costs will only hurt American consumers and workers. Just for Toyota, production cost of a Camry sedan made in Kentucky would go up by $1,800.
The Trump administration is proposed the tariffs on national security grounds and Toyota is expected to submit an official statement opposing the tariffs to the US government. The Commerce Department is still determining whether duties are warranted and is accepting public comments, the Nikkei Asian Review reports.
According to the Nikkei Asian Review, the Alliance of Automobile Manufacturers has been openly against the the tariffs. If enforced, the group estimates that it would amount to $45 billion annual tax on American consumers.
Even if tariffs are imposed, Toyota still intends to keep producing 3 million vehicles annually in Japan to preserve jobs, the Nikkei Asian Review reports. The automaker has exported only 710,000 units to the US and has planned $3 billion in investments on US soil.
To read the full original article, please click here.