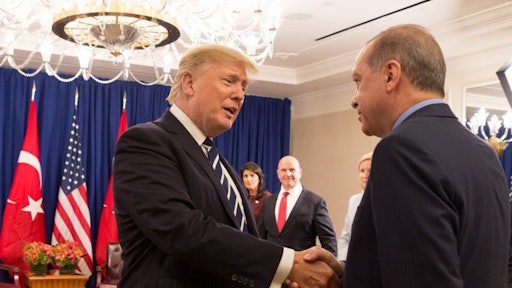 Official White House Photo by Shealah Craighead
An ongoing dispute between Turkey and the United States turned sour Tuesday, with the Turkish government increasing tariffs on American cars, alcohol and cigarettes.
The announcement doubles tariffs on a number of products, raising duties on alcohol to 140 percent, cars to 120 percent and leaf tobacco to 60 percent.
Tariffs on rice, cosmetics and coal will also be doubled, and Turkish President Recep Erdogan has urged his citizens to boycott U.S. electronic goods, including Apple's iPhone, in favor of Samsung and local brands.
To read the full original article, please click here.