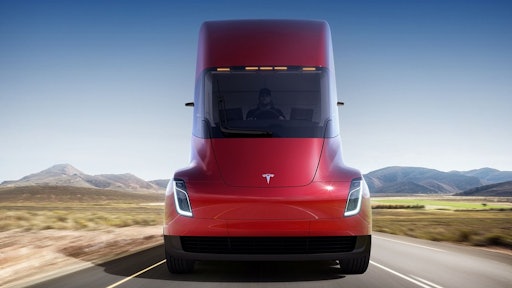 Retail giant Walmart and transportation and trucking company J.B. Hunt Transport are among the first to say they have preordered the new Tesla commercial truck.
Tesla unveiled the heavy-duty electric truck last week, and the stock has gained on the news. The unveiling also included a new Roadster, a reboot of the company's first luxury sports car to be available 2020. The commercial truck is expected to be in production in 2019.
Walmart has preordered 15 trucks, five for its U.S. operations and 10 units for Walmart Canada, the company said Friday. J.B. Hunt said earlier Friday it had made reservations to buy "multiple" Tesla Semis. The electric commercial trucks would be used to support divisions in its West Coast operations, the company said.
To read the full original article, please click here.