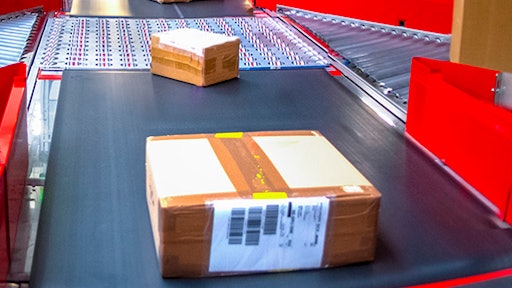 FORTNA
FORTNA opened the doors to its FORTNA Last Mile Solution Center, which will partner with parcel and distribution companies globally by offering complete network solutions, including operational design and implementation, material handling automated equipment, robotics and a comprehensive suite of lifecycle services.
"FORTNA is an experienced partner to our customers with a comprehensive solution portfolio and deep knowledge and understanding of their needs," says Antonio Amadasi, FORTNA VP, Last Mile Solution Center. "The Last Mile Solution Center brings additional value to our mission and further helps to optimize downstream operations and reach positive business outcomes. The team will also address any further and dedicated product improvement in order to perfectly fulfill our customers' needs."
Key takeaways:
By leveraging a team of industry experts, the Last Mile Solution Center will support parcel and distribution businesses in automating last-mile operations to improve processes, increase productivity and reduce costs.

Backed by over 15 years of experience in last-mile automation and an installed base of more than 450 automated systems, the

FORTNA

Last Mile Solution Center is committed to maximizing last-mile networks and operations with proven modular and bi-directional conveyors and sorters.
Additional benefits include a portfolio of solutions designed to fit any site-specific requirements in the network, future-proof operations and provide built-in ability to keep pace with business growth.