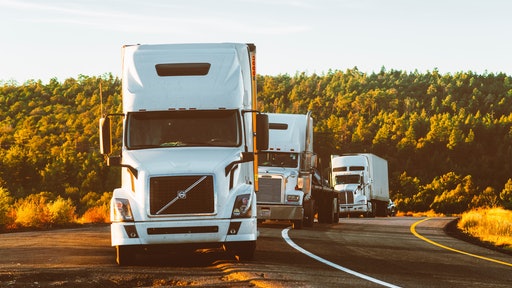 Pexels
Truckload freight volumes fell last month and national benchmark spot rates for dry van and refrigerated (reefer) loads retreated from their gains in June, reported DAT Freight & Analytics.
"Shippers faced service disruptions at the ports and in the less-than-truckload sector but were able to secure van capacity without causing the needle to move on spot rates and volumes," says Ken Adamo, chief of analytics. "Spot rates, as a reminder, are 'all-in' rates, meaning no separate fuel surcharge to help mitigate the risk of fuel price fluctuations. You have to negotiate each individual load with fuel and operating costs in mind, which is not always easy. The sudden increase in fuel prices is testing the wherewithal of small carriers at a time when freight volumes are in a seasonal lull."
Key takeaways:
The DAT Truckload Volume Index (TVI), a measure of loads moved during a given month, was lower in July for all three equipment types (van, reefer and flatbed), with reefer TVI slipping to 169, 3.4% lower than in June but 1.2% higher year over year.

Despite month-over-month declines, the reefer and flatbed TVI numbers were the highest on record for July as fresh and frozen foods, metals, machinery, construction materials and other seasonal freight moved through supply chains.

The spot reefer rate dipped 3 cents to $2.44 per mile and 60 cents lower year-over-year.

After closing for three straight months, the spread between contract and spot rates was unchanged for van freight and increased by 6 cents for reefers and 12 cents for flatbed loads. The size of the gap is an indicator of bargaining power among shippers, brokers and carriers.