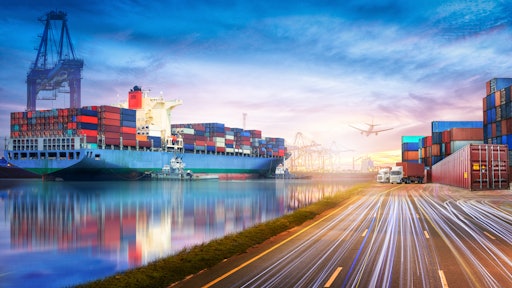 enanuchit/stock.adobe.com
In the last three years, we have witnessed historical events, including but not exclusive to the COVID pandemic and Russia's invasion of Ukraine. These events have rippled across the globe, changing the old world of economics, industry, and society at large. For those of us providing raw materials for the lubricants industry, our corner of the economy has certainly felt the effects.
The pandemic and global conflict have disrupted both the demand for finished lubricants and the supply of base stocks needed to produce them. Lubricant plant operation managers need a reliable supply of base stocks so they can focus on ensuring accurate output to meet customer demand. Global base stock supplies will remain tight while security and availability remain top-of-mind for manufacturers.
To better understand the solution and prepare ourselves for the future, we must take a closer look at the nature of these crises.
How Recent Global Crises Have Impacted Base Stock
The pandemic drove a decline in international consumer spending and economic activity, which in turn caused a drop in fuel consumption. The resulting decrease in demand caused many base stock manufacturers to reduce, suspend, or cease production entirely. As the global economy has recovered, the need for finished lubricants has returned faster than the ability of many base stock suppliers to meet the demand. This imbalance has created an undercurrent of scarcity which characterizes the current global base stock supply.
The disruptions of the Russian invasion of Ukraine have further affected these supply chain issues. Russia provides about 10% of the world's crude oil, which is needed to produce base stocks. Sanctions and violence have caused prices to spike, exacerbated supply chain issues, and generated market volatility. Compounding this is the European Union's ban on Russian imports, which began in December 2022 for crude oil and expanded to all refined petroleum products in February 2023.
Assessing Today's Trends
The underlying causes of current global instability and fluctuating prices remain largely unchanged. The Russian invasion continues in Ukraine with no clear end in sight. Mass vaccinations and a reduction of lockdowns may have reduced the economic onus of COVID, but the disease's spread continues to ebb and flow unpredictably. Another factor of note has been the rollout of new global marine shipping protocols.
Commercial fleet overhaul for decarbonization and emission reduction had already begun a slowdown of shipping lanes even before the pandemic. World fleets continue to adapt, compounding delays. Our best estimates show that the global lubricant demand will take about four years to return to the pre-pandemic level. And as demand for finished lubricants is rebounding faster than the demand for crude oil, this strain to supply chains may grow.
Answering the Call
For the most success, here is a three-pronged approach for best practices.
1.Contingency Planning: Engineering and industry expertise have allowed us to anticipate market needs with precision and alacrity. In addition, our capacity to manufacture base stocks on three continents means that our supply is never too far from the demand.
2. Investment: Before many of these crises struck, we invested in growing our infrastructure, expanding our capacity, amplifying our logistics, reducing costs and refining our business continuity planning. For example, ExxonMobil Basestocks completed a $1 billion expansion project at our Rotterdam refinery in 2019, which delivered world-scale Group II production in Europe and brought a reliable supply of advanced base stocks for lubricants innovators globally.
3. Relationship-Building: Building relationships with stakeholders that allow solutions for the evolving performance requirements of the market and OEM products is key.
For continued success, suppliers must anticipate the needs of a world where volatility is the only constant.
Looking to the New World
The global challenges of the past three years should not be seen as aberrations but as markers of the new economic and commercial realities of the 21st century. Beyond the challenges we cannot predict, the world's transition to lower-emissions technology will add further costs and complications. But, by embracing innovative tactics and best practices, the global base stocks industry can not only weather the storm but thrive.