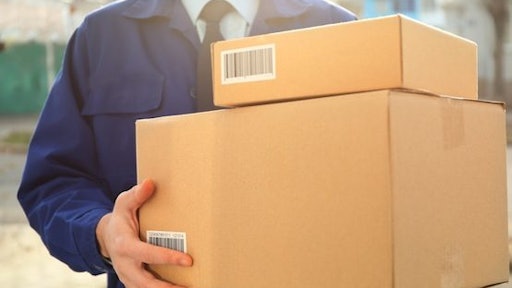 If you are an e-commerce company you spend about 10 percent of revenue on acquiring new customers through SEO, advertising, and more in an effort to drive more potential consumers to your company's commerce site. On average, you will convert approximately 2 percent of those into sales. Amazon, for comparison, converts approximately 14 percent of non-Prime visitors. Yes, being the e-commerce gorilla helps, however, that's not the whole story.
Amazon leverages and strongly promotes their delivery experience throughout every part of their customers' journey. As early as the search results page, they surface delivery information to create more urgency and clarity to incent the purchase. They do the same at the product detail page and within the shopping cart and checkout process. This drives a significantly higher conversion rate.
By removing delivery anxiety, your single largest obstacle to converting orders can result in an up to 20 percent increase in sales, happier customers, fewer calls to customer support and an optimized delivery network.
What is Delivery Anxiety?
While shopping online, have you ever cancelled your order because:
You didn't know when you would receive your order?
You learned shipping costs made the total cost of your order too high?
You discovered shipping time took too long?
If you answered yes to any of these questions, then you have experienced delivery anxiety.
Delivery anxiety is the anxiety consumers feel when they don't know when they are going to receive their order or when shipping costs push the total order cost too high. It ultimately causes the consumer to abandon the shopping cart and potentially order the product they so desperately desire elsewhere.
Four Ways to Eliminate Delivery Anxiety
There are four keys ways that leading retail and e-commerce companies eliminate delivery anxiety and convert more online sales:
Providing date-certain delivery dates,
Reducing delivery times,
Reducing the price of delivery, and
Providing post-purchase delivery updates.
Providing Date-Certain Delivery Dates
How does your delivery experience differ from that of Amazon's? One of the biggest differences is that Amazon communicates date-certain delivery options as early as the product page. This removes the delivery anxiety of not knowing when an order will be received, or received by a deadline. It also increases the urgency to buy.
But, by how much?
Well, Amazon Prime members convert an online sale 74 percent of the time and non-Prime members of Amazon convert a staging 14 percent of the time. This is in stark contrast to the paltry 2 percent conversion rate that the rest of e-commerce and retail companies typically experience.
Many e-commerce companies report that consumers will call customer service while they are shopping to ask when they might receive an order if it were placed. So, not providing date-certain delivery information is not only hurting sales, but it also costs you an average of $5 every time your customer service agent needs to get involved.
Providing date certain delivery has been difficult to do until now. Deterministic approaches can take 9 months or more to implement, require dozens of engineers, and additional consultants at a high cost. These approaches attempt to understand exactly where items are in stock, where they would be shipping from as well as warehouse picking and packing times, and carrier cutoffs.
Stop being vague with delivery dates and commit to your customers. In turn, they will commit to you.
Reducing Delivery Times
Delivery times have a direct impact on online shopping. According to Dotcom Distribution, 87 percent of online shoppers said shipping speed was a major factor in deciding to order products online again. Further, 67 percent of them would pay more money for same-day shipping if they had a deadline and 47 percent would pay for it just because they wanted the package faster.
If you are like most companies, the majority of your customers are willing to pay a premium for faster delivery. To be responsive to the needs of today's consumers, many companies strive to provide a two-day shipping option on their website. This could be accomplished by fulfilling orders from retail stores or optimizing your own shipping process from your distribution centers that enable you to provide two-day shipping to your customers.
The expectations consumers have on delivery times are quickening by the minute so it is critical to explore the shipping options available to you and see what you can do to keep up with what consumers expect from their shopping and delivery experiences.
Reducing the Price of Delivery
The price of delivery is a critical factor in converting online sales. Don't be fooled by the need to only provide free shipping. It's important, of course, but not the only option that matters. According to Fulfillment Service, free shipping is important, but not as important as low prices. Fifty-eight percent of those surveyed want free and discounted shipping, while 28 percent want a choice of lower-cost shipping options. Therefore, a good portion of your shoppers are willing to accept longer delivery windows as less expensive shipping options. Note that it's still important to provide expedited shipping as an option.
Shipping costs typically account for 11 to 15 percent of the total cost, which can eat into margins for the online portion of your business. Every year both UPS and FedEx increase the prices of their delivery services in what's called a general rate increase (GRI). In the past, this occurred because of rising fuel prices and inflation, but that is no longer the case. Both carriers have been raising prices well above those levels for years. So, not optimizing or renegotiating carrier contracts at least once per year hurts profits. Adding carriers and services can lower costs as well, even if operational complexity increases slightly.
More competitive shipping costs lead to more competitive pricing for shipping in the shopping cart. That equals more orders.
Providing Post-Purchase Delivery Updates
Delivery anxiety is not only felt by customers pre-click. It is also felt post-click if companies don't communicate the status of the delivery. In fact, GrandCanals customers state that their consumers will call customer service to inquire about the delivery status of an order about every 1.5 days, if no status is proactively given.
In a recent study from DHL, 70 percent of those surveyed wanted to receive status updates on their order in-transit. Why? Because delivery plays an incredibly critical part in bridging the gap between purchasing a product to actually owning it.
The goal here is to proactively update customers via the channel they prefer (e.g., SMS/text, email, etc.) on important status updates for their order. These include but are not limited to:
Order has been placed
Order has been shipped
Shipment is in transit (with ETA)
Shipment is out for delivery
Shipment has been delivered
Top retail and e-commerce companies also alert customers and proactively act if there are any delays in their shipment. Once such leading health & beauty company proactively reships lost or damaged shipments and resets the delivery date expectation before the consumer is even aware of the issue.
Providing these shipment status updates directly reduces inbound WISMO calls by up to 20 percent. Research has also shown that delivery alerts and tracking increase customer confidence and improve overall brand perception with consumers. So, keep your customers in the loop and you will help them overcome post-click delivery anxiety.
Conclusion
If you are an e-commerce company, or a retail company with a portion of online business, you spend around 10 percent of revenues on acquiring new customers through SEO, advertising, social media and more. However, 20 percent of your visitors that leave you in the product, shopping cart and checkout pages do so because of delivery anxiety— they don't know when they are going to receive their order or shipping costs are too high.
Removing delivery anxiety, your single largest remaining obstacle to converting orders, results in an increase in sales, happier customers, and fewer calls to customer support.