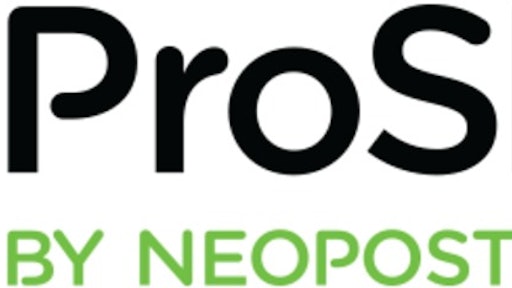 ProShip Inc.announced it has partnered with Deliv, a last-mile delivery solution that powers same-day delivery for retailers and businesses in 1,400 cities across 35 markets. ProShip Multi-Carrier Shipping Software will now offer the Deliv's services for customers wishing to utilize the fastest and most cost-effective same-day delivery option.
The same-day and instant delivery market is expected to account for 20 percent of standard parcel revenue by 2025, compared to less than 1 percent in 2018. With Deliv via ProShip, businesses can quickly and seamlessly streamline same-day shipping requests and returns while producing carrier compliant labels and documentation. Deliv also allows businesses to schedule custom delivery windows for same-day up to 30 days out.
"More and more of our customers were coming to us expressing the need for same-day carrier services," says Matt Mullen, senior vice president and managing director of ProShip Inc. "With the average consumer now expecting hyperlocal deliveries, we knew that we had to build a same-day delivery option with Deliv in order to decrease cart abandonment and improve the customer experience for today's e-commerce businesses."
"We're excited to partner with a leading multi-carrier shipping solution to ensure our joint customers leverage all of the benefits same-day services provide, as well as utilize a fast way to expedite accurate shipping documentation," adds Daphne Carmeli, founder and CEO of Deliv.
"Giving businesses the ability to offer additional shipping options to help build lifetime customers and advocates is why we are in the shipping business," says Mullen. "We are excited to add a leading same-day delivery service to our robust carrier portfolio and are confident that Deliv will help expand our customers' omnichannel capabilities."
Managing the last mile poses significant challenges for parcel companies as fast delivery has become the last battleground for the customer experience. Through ProShip's partnership with Deliv, businesses can deliver on the same-day promise better and faster than anyone else.
Companies in this article