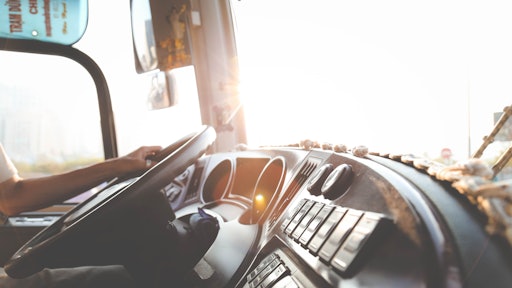 Lê Minh from Pexels
Visible Supply Chain Management is celebrating a new chief marketing officer in John Dudash, who will be based out of the Salt Lake City office. His first 14 years of experience in sales and marketing was spent working at companies such as YKK Fastening Products and Sanford. After that he moved on as CEO to numerous companies including MityLite Corporation, where he is cited for tripling sales and earnings.
Port of Long Beach's environmental planning and business development divisions are celebrating the appointments of new directors, who have both been with the port long-term and served as acting directors prior to their permanent promotions.
Matt Arms is now the director of environmental planning and has been with Port of Long Beach since 2003. Within that he held various positions, including holding the position as acting director while the director of that time was on leave in 2013. Upon the director's return, Arms was appointed to assistant director. His department is responsible for all of the port's environmental programs.
Roger Wu joined in 2007 and is now the director of business development, responsible for maximizing revenue opportunities. Similar to Arms, Wu was assistant director of the division and was also acting director for a time.
Prior to these appointments, Port of Long Beach installed zero-emissions equipment at two of its shipping terminals to determine if they can handle the large capacity of the port.
United Airlines Shuffles Management During COVID-19
Starting May 20, United Airlines executive vice president and chief administrative officer Brett Hart will move up to president of United Airlines Holdings, Inc. as part of its leadership succession plan. He has been with United since 2010, holding a variety of strategic responsibilities including acting as interim CEO for six months in 2015 when CEO Munoz recovered from a heart transplant.
Previously, United announced that Munoz is transitioning to executive chair and the current president who Hart is replacing, Scott Kirby, will move to CEO.
Hart's new responsibilities include leading public advocacy strategy such as government affairs, corporate communications, legal teams and community engagement in addition to his previous duties leading corporate real estate, sustainability efforts. His previous position as chief administrative officer will not be replaced and during the pandemic, he will forgo his salary like Munoz and Kirby.
Railway Association of Canada Appoints CN Exec as Chair
The Railway Association of Canada is spotlighting its first every female board chair in its 103-year history, as Fiona Murray is elected to the position. She is vice-president of public and government affairs at CN, having been with the organization since 1992.
Companies in this article