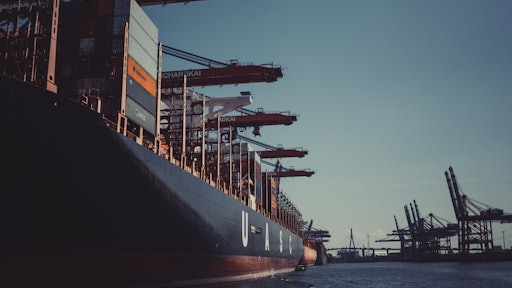 Pexels
U-Freight Operations Manager to Lead UK Operations
U-Freight is strengthening its United Kingdom team, promoting Daniel Ludlow to operations director of U-Freight UK. He has been with U-Freight since 2006, when he started his career as a trainee export clerk.
In Aril 2018, Ludlow was promoted to operations manager.
Seegrid Board Gains Knowledgeable Autonomy Exec
Seegrid has appointed a former Uber executive in the self-driving division, Jeff Miller, to its strategic advisory board. CEO Jim Rock says that Miller will be integral for the company's strategic planning and continued growth.
In the last ten years, Miller has been working with technology in transportation and is currently the advisor to private equity firm Bridgepoint. He is on the board of Bridgepoint's Humanetics company, where he advises on transactions within technology and industrial sectors.
Seegrid recently announced a new auto-charging self-driving vehicle made specifically for material handling.
JAXPORT Exec Joins FCBF Board
The Florida Customs Brokers and Forwarders (FCBF) Association has brought on Frank Camp, director of cargo sales at JAXPORT, its board of directors. The board consists of executives from freight forwarders, customs brokers and others from throughout the supply chain.
FCBF is looking to Camp for supply chain knowledge and to grow global trade opportunities.
Camp has been with JAXPORT since 2014 has been responsible for attracting new business.
Cubic Transportation Moves Top Execs Up
Beginning on April 17, Jeffrey Lowinger will be the new president of the Cubic Transportation Systems business division and senior vice president at the company. He will report to the chairman, president and CEO, Bradley H. Feldmann.
Former managing director of Europe, the Middle East and Africa Laurent Eskenazi has also been promoted to SVP and managing director of North America. David Wear, former vice president of the EMEA region has been appointed to fill her position.
Companies in this article