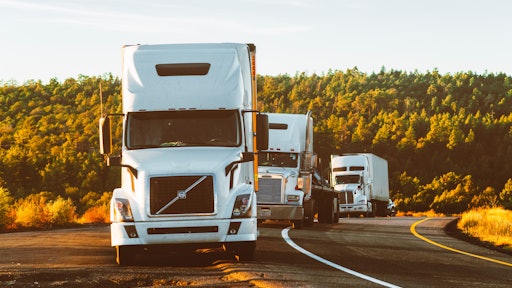 Amazon continues to grow at an incredible rate. The company could see shares climb nearly 50 percent in the coming year as the company rolls out its Prime One-Day Shipping program in the U.S. over the next 12 months. For a long time, competitive fears around Amazon's expansion have largely been limited to traditional retail categories such as clothing, entertainment and home goods. But with the e-commerce giant always expanding into new markets, large, durable goods manufacturers are taking notice.
Amazon's entry into the automotive aftermarket parts space has been highly publicized. And with this success – coupled with the company's ever-increasing efficiencies in shipping and customer service – is causing heavy equipment manufacturers to keep a close eye on Amazon's next move.
And as customer demand for maximized product uptime (preemptively repairing equipment before it ever fails), the responsibility for maintenance is shifting from the end user to the original equipment manufacturer (OEM). This shift creates a unique and significant opportunity for OEMs to differentiate themselves from large e-commerce players like Amazon.
With this in mind, here are three key things heavy equipment OEMs should keep top of mind as e-commerce players potentially venture into aftermarket parts:
Service Parts Inventory Management Becomes a Competitive Differentiator
It's no secret that Amazon is a powerhouse when it comes to logistics. With its vast distribution network and seemingly limitless access to products, OEMs must equip themselves with sophisticated service parts planning solutions that provide the right part at the right time – oftentimes preemptively – to ensure customers never experience unplanned downtime.
All too often, manufacturers' after-sales service organizations are sub-optimized. And while service typically delivers high margins and revenue, there is a significant opportunity to add efficiencies to processes, technology and resources to not only improve financial performance, but also enhance the customer experience.
One area Amazon can't solve for is predictive maintenance. Today's customers expect their equipment to be up and running at all times, and this means OEMs must equip themselves to maximize product uptime and execute on repairs and maintenance before a failure ever occurs. To do so, manufacturers must adopt cloud-based solutions that not only identify when and where a failure will occur, but also ensure the necessary part is on-hand to execute on the repair. This provides a unique and significant way for manufacturers to differentiate themselves from major e-commerce players like Amazon.
Service Parts Pricing Takes Center Stage
It may seem obvious that selling a service part for the optimal price is a key way to maximize revenue, profits and demand. All too often, large, global manufacturers are still using simple tools like spreadsheets and other manual methods and are subsequently forced to continue using outdated pricing methods like cost-plus, opposed to more sophisticated, value-based algorithms. As both competition from players like Amazon and customer demands increase, manual methods will make it even more difficult to optimize prices.
So, how can manufacturers successfully optimize prices and create a competitive advantage over Amazon? Modern cloud-based service parts pricing solutions incorporate real-time data from multiple sources like customers, competitors, IoT platforms and other legacy systems to set optimal dynamic pricing – ensuring the end customer has a great experience, while the manufacturer is simultaneously maximizing revenue and margins. As manufacturers mature to a more proactive, connected service model, their pricing needs will also evolve. So, OEMs must invest in pricing solutions with flexible architectures that can easily evolve and scale along with them as their needs change. In the future, when manufacturers are pricing service contracts and subscriptions, the complexities will be too much for legacy, manual systems to handle.
Data and Analytics Become a Top Priority
As the heavy equipment space becomes more competitive than ever, the need for OEMs and parts vendors to have a comprehensive view of their entire operations is paramount. Amazon invests heavily in data and analytics to identify customer behaviors and make the purchasing experience more efficient. OEMs must not only become data-driven organizations, but also ensure that the data is clean and accurate.
The success of any process or technology is only as good as the quality of data that's put into it – even the world's most sophisticated technologies cannot produce successful outcomes without a combination of clean data, the right processes and equipping employees with the right skills.
As heavy equipment manufacturers compete with the likes of Amazon, they must invest in solutions to not only collect new types of data and analyze it efficiently, but also ensure that they implement the best processes to capture the right data. People involved in data analysis should understand how data is collected; people involved in data collection should understand how the data will be analyzed and everyone should understand the impact that great data can have on end results. As more equipment is built with IoT-enabled parts, there will be more data available than ever. Acting on this data is the only way to achieve the service outcomes that an uptime-driven business model demands, so collecting the right quality of data, and analyzing this efficiently with the latest technologies is a necessity for future success.
E-commerce has revolutionized the way products are purchased, where they are purchased and ultimately, the expectations customers have during the purchase process. This shouldn't incite fear in manufacturers, however. Instead, it creates an opportunity for OEMs to reassess their current operations and implement the right processes, resources and technology to create the competitive differentiation needed to not only compete against Amazon, but also increase financial performance and enhance the customer experience.