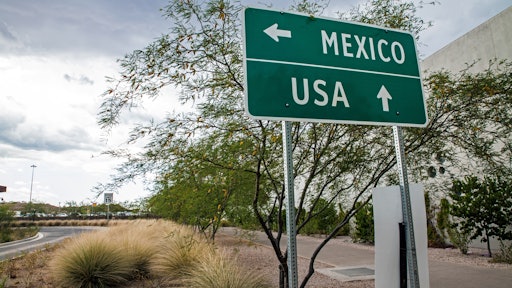 Christina Felschen - stock.adobe.com
U.S. supply chains responded to the global volatility from the past two years by transforming supply chain networks to improve resilience against future disruption, according to a new report released by Penske Logistics, Kearney and Council of Supply Chain Management Professionals (CSCMP).
"As the logistics sector moves forward from years of supply chain challenges and bottlenecks, our report shows that now is the time to begin thinking seriously and proactively when it comes to building strategic capacity," says Balika Sonthalia, senior partner at Kearney and co-author of the report. "Although the market has swung back in shippers' favor—to the detriment of carriers—we cannot emphasize enough the importance for all industry participants to begin planning for geopolitical tensions, cybersecurity threats, climate change and related natural disasters, slowing e-commerce growth, and global recessionary factors."
"We have seen a dramatic run up in supply chain costs, to a record $2.3 trillion. Third-party logistics providers like Penske play a critical role in helping shippers navigate an increasingly volatile logistics market. Shippers are actively seeking solutions, which is currently reflected by the strength of our development activity," adds Andy Moses, SVP of sales and solutions, Penske Logistics.
From Penske Logistics:
· While last year's report highlighted the need to get back in sync, the 2023 version focuses on how logistics operations can build long-term resilience in an effort to best serve customers through a variety of distribution channels.
· U.S. business logistics costs show an increase. USBLC now stands at a record $2.3 trillion (was $1.85 trillion last year), representing 9.1% of national GDP—the highest percentage of GDP ever.
In 2022, the U.S. e-commerce market grew by 8%, to $1.03 trillion (was $871 billion). It is now 14.5% of the entire U.S. retail market.

Respondents indicated that 96% of third-party logistics (3PL) providers have migrated to the cloud (shippers indicated 86% of them have), while 80% of 3PLs are investing in Internet of Things (IoT) (77% for shippers).

According to the

Kearney

Reshoring Index, American imports of Mexican-manufactured goods have grown by 26% (dating back to spring 2020).
Companies in this article