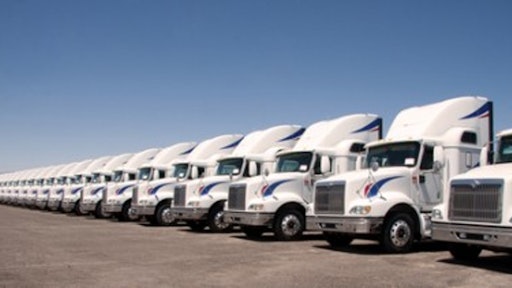 Getty Images
Only 55% of shippers filled their trucks to capacity last year, while the rest were unable to fill 25 out of 53 linear feet of deck space, according to a new study by Flock Freight and Drive Research. In fact, one in five truckload (TL) shipments moved completely empty in 2022.
"Today's $7 trillion supply chain industry works backwards," says Oren Zaslansky, founder and CEO of Flock Freight. "Limited choices among outdated shipping modes forces customers to pay for inefficient options that no longer work. We believe shippers should have the flexibility to move their goods on time and on budget."
From BusinessWire:
LTL shippers paid an average of $1,988 for each damaged and late LTL shipment in 2022.
OTIF fees are costing shippers $253,198 in average, with $83,064 from LTL shipments in 2022.
86% of LTL shippers experienced damage claims in 2022, with LTL carriers covering only 66% of those damage claims.
83.9% of LTL shippers reported being charged accessorial fees often.
22.2% of LTL shipments incurred accessorial fees in 2022.
19.2% of LTL shipments incurred OTIF fees in 2022.
45% of shippers in 2022 reported shipping partially empty truckloads with an average of 25 linear feet of unused deck space.
21% of U.S. truckload freight capacity is going to waste within partially empty trucks.