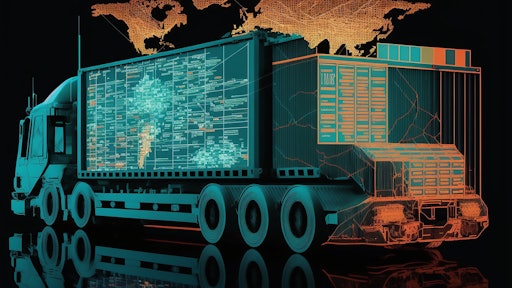 Tahsin/stock.adobe.com
Despite the current economic pressure, there's growing evidence that last-mile delivery isn't an area companies are willing to sacrifice. If anything, organizations are paying more attention to last-mile delivery because they recognize it has become a lynchpin to customer retention, building loyalty and increasing sales. For customers, convenience and timing of delivery is one of the top reasons retailers are selected as well as why they return for future purchases.
According to Gartner, global last mile delivery was valued at $40.5B in 2021 and is expected to reach $123.7B by 2030. But that growth comes at a cost. Between driver wages, vehicles and gas, last mile delivery accounts for 53% of overall shipping costs. This staggering price tag is putting pressure on companies' profitability, resulting in a sharper focus on streamlining delivery and optimizing operations. This is one of the primary ways companies can improve margins, without compromising the customer experience whether it's B2B or B2C delivery.
With this in mind, here are five trends for last-mile delivery over the coming year.
The C-suite is taking notice
Given the importance of – and costs associated with – last-mile delivery, top executives and corporate boards are now getting more interested in it. It's no longer just a cost of doing business. They want to understand how it impacts the bottom line and what actions can be taken to optimize that impact.
Plus, there's no turning back from customer expectations of next-day, or even same-day, delivery with total visibility. To build loyalty, gain a competitive advantage, and grow market share, companies must make superior customer experiences a priority. The key to that is getting orders in consumers' hands when and how they prefer. Expect to see heads of logistics increasingly reporting directly to the CEO as fulfillment joins sales and marketing as the most critical aspects of running a successful business. Logistics professionals will also have a seat at the tables as companies develop their business strategies.
Optimization will become mission critical, requiring delivery tech stacks to be reimagined
Improving efficiency (63%) and managing or reducing costs (59%) are the top two priorities for supply chain professionals during the next year, according to PwC's Digital Trends in Supply Chain Survey 2022. Yet today's current volatile market, marked by an economic downturn, staffing challenges and inflation, is putting up hurdles to reaching these goals.
Companies will require solutions that deliver operational efficiency – regardless of the size of fleet or number of drivers – while reducing costs, providing the best possible customer service and generally trying to do more with less. As the year proceeds, companies will have to re-evaluate their current delivery technology. It's time to consider how leveraging best-in-class software can not only optimize last-mile operations for cost efficiency and sustainability, but also allow them to scale dynamically as demand increases. Technology optimization will also enable a superior delivery experience, which will become a must-have for any company that is hoping to improve customer loyalty and market growth.
B2B customers will increasingly want B2C-like experiences
Consumers are now accustomed to exact delivery windows and being able to see the progress of the driver on their way to drop off orders. Now businesses are seeking the same certainty and transparency in B2B deliveries.
Whether it's regular stock or perishables needed in restaurants and grocery stores, businesses want to leverage just-in-time ordering to control inventory and contain expenses as they contend with inflation, increasing costs and labor shortages. Companies serving the B2B market must be prepared to meet precise delivery time demands and guarantee that products will arrive exactly when their customers expect them — all with total delivery visibility for the client.
Accuracy will need to improve
Whether it's B2B or B2C, getting orders to customers within a specific timeframe can't happen by accident or sheer luck. Logistics leaders will need to deploy sophisticated routing engines to ensure that deliveries make it to the right place at the right time.
The only way to make this happen is to employ solutions that leverage AI and predictive analytics to drive greater accuracy, making delivery promises a reality.
For sustainability, actions speak louder than words
Companies are no longer greenwashing when it comes to their commitment to sustainability. DispatchTrack's Last Mile Sustainability Perspective in December found that 77% of companies are either already prioritizing sustainability or plan to within the next year, an increase from 69% just a few months prior in August 2022.
While it's unrealistic for businesses to be 100% sustainable from day one, actionable commitments to environmental change are underway. More companies will seek to make progressive improvements year over year in a way that is attainable through strategic business plans. Here's where AI and predictive analytics applied for accuracy can come into play, helping companies reduce miles driven, decrease the number of trucks on the road or understand the impact of adding electric or semi-electric vehicles to the fleet.