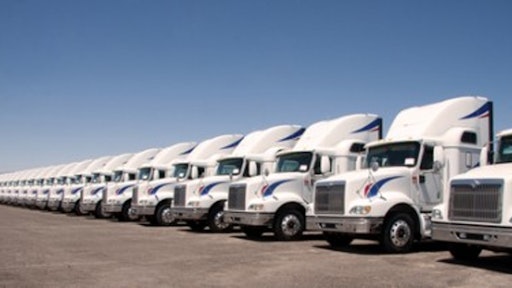 Getty Images
A vast majority of survey respondents agree that their corporate leadership has a good understanding of how their supply chain works, and is investing in improving supply chain capabilities, according to a Coyote Logistics survey.
In fact, many companies are giving supply chain its own seat in the boardroom — 29% of shippers have a chief supply chain officer (CSCO), and that figure jumps to 36% for companies with over $800 million in annual revenue.
And, not only did shippers spend more overall, they did so with more third-party logistics providers (3PLs) — 43% of shippers expanded their provider base, compared to only 13% who decreased.
What's more, over the past two years, 50% of shippers increased their spend with outsourced providers, compared to only 12% that decreased spend.
Looking at the average across all modes, 82% of shippers rely on third-party providers to procure capacity for at least some of their freight, with 38% using 3PLs for a majority of their shipments.
"Looking across 21 different areas of supply chain management, there wasn't a single area where a majority of shippers thought fully in-house or fully outsourced was the ideal approach (the closest was only at 36%)," according to Coyote Logistics. "Most shippers fall in between, preferring a blend of the two. And they're not mutually exclusive — most shippers think their outsourcing spend and supply chain team headcount will grow this year."
From Coyote Logistics:
Over the past two years, 43% of shippers grew their supply chain team's headcount, compared to only 16% who decreased.
47% of shippers plan to grow supply chain headcount again this year, compared to only 8% who are downsizing.
A majority also plan on increasing the number of 3PLs in their network, up 7% compared to the last two years.
81% of shippers are investing to improve their supply chain, but that doesn't just mean hiring more people.
Every shipper in the survey relies on a myriad of third-party providers to manage inventory, fulfill orders and transport freight. On average, across all areas, 75% of shippers think at least some level of outsourcing is ideal.
A 50/50 split was the most common ideal approach for truckload (25%), LTL (26%), final mile (26%) and intermodal (32%).
Looking at an average of nine other areas of transportation management, 71% of shippers think at least some level of third-party support is ideal (slightly less than the 81% for carrier procurement alone).