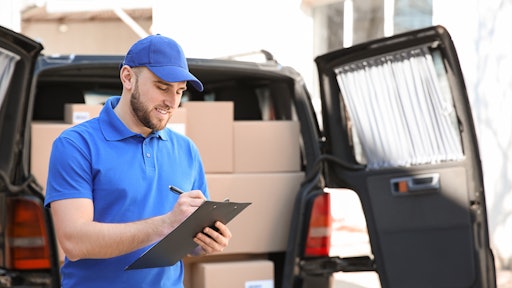 pixel-shot/adobe.stock.com
Locus has declared the launch of ShipFlex, a third-party delivery platform that provides businesses with the flexibility to fully outsource their deliveries to a wide range of delivery carriers. ShipFlex assists businesses in enabling companies with the ability to offer same day and next day delivery services.
"Predictability and transparency are the two pillars of modern-day logistics operations. To efficiently manage the colossal order volumes, achieve lightning-fast deliveries, and consistently deliver an exceptional customer experience, businesses need to have full control of their last-mile operations", said Nishith Rastogi the Founder and CEO of Locus. "ShipFlex is a result of our years of logistics industry experience and customer feedback. Through the integration with our dispatch management platform, ShipFlex will solve industry pain points by streamlining the entire last-mile fulfillment cycle, reducing costs, and improving the customer experience. ShipFlex is a game-changer for businesses that need fast, predictable deliveries to stay competitive."
From PR Newswire:
Inefficient carrier selection, capacity management, lack of real-time order visibility, etc., are some barriers that can hamper a business's ability to make quick deliveries.

Locus

ShipFlex addresses these complexities by automating entire carrier workflows for the optimal price and delivering end-to-end visibility of order-to-doorstep deliveries across in-house, contracted, and outsourced fleets on a single dashboard.
The platform also gives businesses access to

Locus'

global carrier partners, helping them with their delivery orchestration in a much more efficient and cost-effective manner.
By deploying ShipFlex, businesses can also:

Reach customers on-demand with hyper-local delivery.

Same-day or next-day delivery can be offered to customers in the local area, providing an unparalleled customer experience.

Maintain a branded experience with third-party carriers

: Businesses can share customizable end customer-facing tracking pages while maintaining a consistent visibility and delivery experience through 3PLs.

Enhanced post-purchase experience

: Visibility is ensured at every step for dispatch managers and customers alike. ShipFlex allows the automation of SMS and email alerts to notify dispatch teams and customers of SLA breaches in real-time, delivering a positive customer experience.