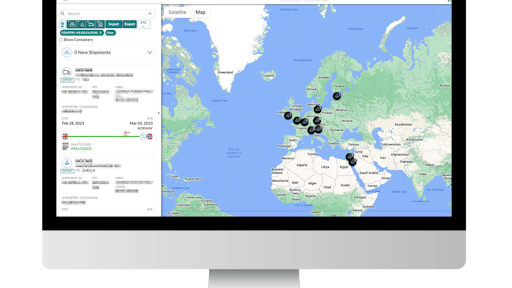 KlearNow.AI
KlearNow has announced a rebrand to KlearNow.AI to better reflect the company's continued commitment to advancing the global logistics industry with cutting-edge artificial intelligence (AI) and machine learning (ML) technologies.
"Documents vital to the shipment of billions of dollars of goods across borders have traditionally been handled through manual, paper-based entries and emailed as attachments, creating extreme complexity for importers, exporters and freight forwarders trying to manage hundreds of shipments simultaneously," says Sam Tyagi, KlearNow.AI CEO and co-founder. "Our innovative AI is drastically improving the usability of digital data flows and KlearNow.AI's swift expansion in Europe and India emphasizes the industry's desire to digitize the entire supply chain."
"Traditionally supply chain management software resided only within defined, static ecosystems and silos," adds Rick Tellez, KlearNow.AI co-founder. "Once a shipment is outside of the original ecosystem, the linkages break, and data is transferred unstructured. Our proprietary AI and ML powered platform structures this data automatically. It is designed to be completely agnostic, connecting all parties within one platform to avoid any gaps in communication. This simplifies the entire logistics process, increases productivity and revenue, and addresses labor shortages."
From PR Newswire:
Since 2018, KlearNow.AI's AI- and ML-powered platform has expedited customs entry and drayage processes and improved productivity for freight forwarders, brokers, importers/exporters and truckers by automating data capture, identifying exceptions and eliminating defects, overproduction, waiting time and manual rework.

KlearNow.AI also delivers end-to-end shipment visibility to all related parties simultaneously.

KlearNow.AI helps power Industry 4.0 by digitizing and automating import processes, dynamically connecting importers, customs brokers, freight forwarders, carriers and truckers with shipments.