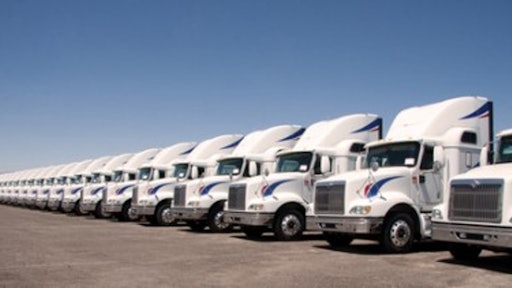 Getty Images
TA Services Inc. acquired KPI Logistics LLC, a multimodal third-party logistics (3PL) provider specializing in truckload, less-than-truckload (LTL), flatbed and managed transportation services.
"KPI's highly experienced leadership and dedicated employees are a great fit for TA Services. We share similar values and work ethics that will propel the company forward as a unified team," says Scott Schell, CEO and president, TA Services. "This combination will further expand TA's West Coast footprint and diversify our market reach into the automotive industry, chemicals and energy industry, including solar power, and consumer goods industry."
From TA Services:
The acquisition of KPI Logistics is part of

TA Services'

commitment to continued brokerage growth and expansion of service offerings for new and existing customers.
The acquisition accelerates

TA Services'

growth to over $750 million in revenue, 800 employees and 22 global locations, spanning from Monterrey, Mexico, to Toronto, Canada. KPI Logistics' San Diego office expands

TA Services'

U.S. footprint to coast-to-coast coverage and provides a greater presence on the West Coast for future growth.
"TA Services' emphasis on people, process and technology makes this an excellent combination," says Marc Macier, president, KPI Logistics. "Being part of the TA Services organization and having access to its numerous capacity solutions and additional resources will provide a great avenue to continue growing and offering a unique and value-added service to our customer base. We couldn't be more excited to join forces with TA Services."