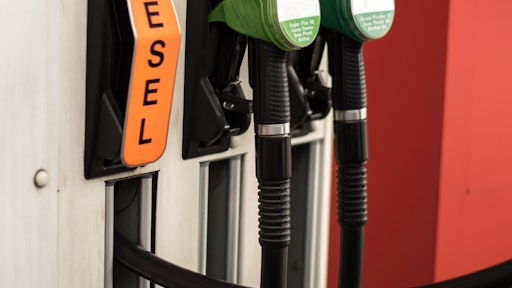 buenafoto AdobeStock_138662933
The truckload rate-per-mile increase will begin to flatten in Q3, with a slight quarter-over-quarter increase projected, from 24.1% in Q2 to 26.5% in Q3 2022, compared to January 2018 baselines, according to a study released by AFS Logistics and Cowen Research. This growth from Q2 2022 is largely due to seasonal adjustments such as the end of produce season and efforts by manufacturers and retailers to start preparing for the holiday rush.
"The freight market has a variety of factors exerting pressure on prices, a notable one being the double-edged sword of inflation. It hit a 40-year high of 9.1%, pushing prices up while also limiting demand as purchasing power shrinks," says Tom Nightingale, CEO, AFS. "Where we saw record growth in last quarter's freight index, our data indicates those sharp growth trends should subside, but not tumble – this index remains elevated across modes compared to the 2018 baseline and year-over-year. Businesses are shifting modes and re-optimizing carrier networks proactively to limit their exposure to higher pricing, but carriers are using fuel surcharges and other accessorials as subtle but effective tools to expand revenue."
"In truckload and LTL markets long characterized by limited capacity, shippers are seeing limited relief as some lanes loosen and spot rates slip," says Jason Seidl, senior analyst, airfreight and surface transportation, Cowen. 
From AFS Logistics:
 The correlation between price and distance remained strong in Q2 2022, and the overall miles per shipment decreased by 6.7% compared to Q1 2022, likely due to inventory buildup and port congestion reduction. Truckload demand softened and linehaul cost per shipment reversed the upward trend established since mid-2020.
Fuel is once again a major driver of dramatic cost-per-shipment growth, with the Q2 2022 index for LTL turning out to be even higher than the April release predicted. Fuel accounts for 20.7% of the total cost-per-pound for LTL shipments through June 2022, up from 13.4% in 2021, a 47.3% increase.
LTL rate per pound will remain high in Q3 2022, but year-over-year growth will continue to slow. The index is expected to be 54.0% in Q3, a slight drop from 54.8% the previous quarter. Shippers will likely continue to deploy mitigation efforts to control rising freight costs, such as holding freight and consolidating shipments.