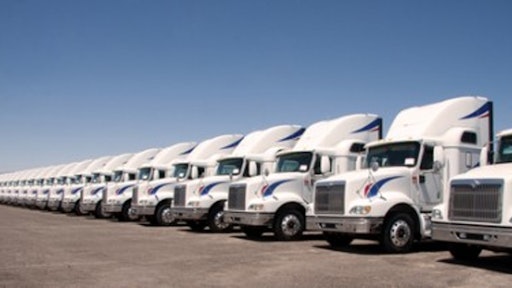 Getty Images
Despite global supply chains being overburdened, decision makers still believe their own supply chains are prepared to meet consumer demand. Confidence in their logistics partnerships is high, with 91% of respondents agreeing that their third-party logistics (3PL) partners will effectively meet their needs in 2021, according to a study presented by GlobalTranz Enterprises.
The survey revealed optimism around future supply chain performance while noting sustained challenges in solving final-mile problems, rising transportation costs and workforce demands.
"Over the past year, companies serving both individual consumers and businesses have had to deal with changing buyer behaviors and inventory management techniques that have created significant supply chain volatility," says Bob Farrell, chairman and CEO of GlobalTranz. "This survey shows that while there is consistent optimism in an economic recovery, supply chain leaders understand that many new challenges lie ahead and that partnering with technology-centric logistics providers is critical to enabling visibility across supply chains, boosting e-commerce capabilities and meeting customer demands."
From GlobeNewswire:
Only one in 10 decision makers reported a pessimistic outlook of their company's revenue 3-6 months and even a year from now.
Seven in 10 respondents believe the COVID-19 vaccine rollout will enable them to attract new customers; 94% of respondents reported confidence that there will be robust economic recovery due to vaccine distribution.
Six in 10 believe that the latest stimulus packages will benefit both their operations and business revenue.
37% noted rising transportation costs as something they will need to continue to manage throughout 2021.
24% cited poor handling or service related to home deliveries as an ongoing challenge; 76% cited concerns over the ability of their small parcel provider to deliver on time.
"With much of 2020 marked by the growing pains from the dramatic shift to an e-commerce dominated shipping landscape, we have seen companies effectively accelerate plans that were years down the road," says Ross Spanier, EVP of direct channel business at GlobalTranz. "To meet changing dynamics, we're continuing to partner closely with our shipper customers to provide tech-driven supply chain optimization and managed transportation solutions tailored to their businesses and changing market, as well as collaborating with our carrier partners to efficiently transport goods during a time of economic transition."