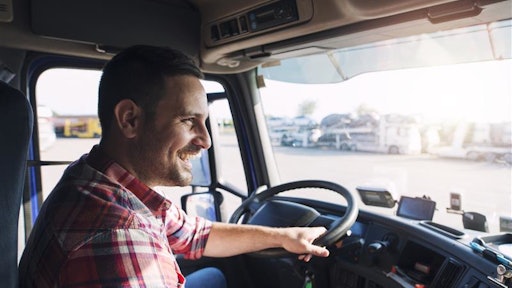 littlewolf1989
The supply chain industry has endured immense upheaval and a shift in operations throughout the Coronavirus disease (COVID-19) pandemic. Without a doubt, these challenges have further positioned the third-party logistics (3PL) industry to be more resilient than ever, as we continue to face unprecedented times and extreme volatility in supply chain networks around the world. The impact of COVID-19 is forcing supply chain solutions providers to remain vigilant in 2021, staying in front of the latest trends and placing a higher emphasis on valuable, sustainable solutions for shippers and carriers. When it comes to forecasting industry trends for the new year, third-party logistics providers will continue to invest in proven technology, quality service offerings, and the optimized processes necessary to build a sustainable network for trusted partners. Not only is investment in the future of supply chain table stakes for these companies, it is also pivotal to building a company and a culture that employees, customers and carriers choose to align themselves with long-term. After enduring so much uncertainty, here's what the industry can expect to see in 2021.
Technology and data
Investment in technology and leveraging data to drive efficiency throughout an organization is an industry trend that is here to stay and is likely to accelerate in 2021 and beyond. Many of the current technology advancements have been geared toward increased visibility and optimization tools for shippers and carriers, however we will see a shift in the progression to connectivity and self-service tools in 2021. Some of these products include online load boards and order fulfillment apps, which have begun to revolutionize the industry and make day-to-day logistics more efficient by minimizing manual efforts and increasing data accuracy. The challenge with any technology strategy has always been to invest in solutions that truly add value to your people and your network, while avoiding the temptation of chasing abstract ideas that may pique interest but are not solving for the comprehensive gaps in supply chain optimization. This year you will see a continued investment in many solutions and products that will solve for efficiency and set out to prioritize sustainability in various supply chains networks; some will be successful, some will not, but there will be an overall progression in these areas of focus.
Specific to carrier-focused investments, more automated tools will continue to be developed and optimized to make processes like freight matching, freight tendering and load quoting more intelligent. These tools are table stakes for successful 3PLs moving forward, as the automation not only drives supply chain connectivity but also provides opportunity within an organization to recruit and retain talent by investing in the tools needed for employees to perform their jobs better. In 2021, the industry can expect to see more intentional automation investments that will bring simplified technology to the market that prioritizes carrier adoption and experience. At the end of the day, it is our job to invest in the solutions that improve the lives of carriers while providing endless opportunity to grow their business.
Collaboration is key
Investment in technology is just one element of the growing focus within the 3PL industry to build better partnerships with shippers and carriers. Successful supply chain service providers rely on collaboration across the various network touchpoints, and trust is key to executing the unique strategies that these companies develop to keep the economy moving. Over the past several years, the industry has experienced an increased appreciation and focus for collaboration and strategic partnerships, through both advanced technology and relationship building. Expect to see this trend over the course of 2021, with even more emphasis on the sharing of both historical and real-time data to mitigate risk and better position companies for supply chain disruption. It is critical to view these relationships beyond a transactional perspective and think about how to create strategic, longer-term value, leveraging scale and density for both partners. This approach combined with continued investment in technology, driving efficiency that benefits the overall supply chain ecosystem, is key to developing the type of partnership we seek after experiencing such an unexpected year. The perseverance of the industry amidst a worldwide pandemic truly allowed us all to take a step back and appreciate the resilience of this network, specifically the carriers who are often underappreciated as the backbone of this industry. This new perspective will continue to be a trending topic this year and beyond; it is not just technology, it is not just people, it is not just one solution, it is collaboration that fuels this industry.
Freight volatility and talent
The big question brewing in early 2021 is freight market volatility and predictions. While freight markets will remain more volatile amidst the pandemic, experts still forecast industry-wide growth in 2021. While the accelerated shift to e-commerce was a shock to the supply chain in 2020, most companies have adjusted appropriately and are now better equipped to satisfy this new norm of consumer demand.
In 2021, 3PLs will aim to invest in developing and retaining key talent, as well as more targeted service offerings that provide customized solutions to shippers and carriers. In addition, shippers will continue to assess their network of supply chain partners and 3PLs, placing a high importance on service, visibility, connectivity and scale. Overall, continuing to update company goals and strategies to support scale and efficiency will be crucial for leadership teams to operate successfully as the industry evolves.
Without a doubt, the 3PL industry and supply chain climate will continue to encounter unforeseen challenges and will need to remain nimble to navigate uncertain times, in addition to daily hurdles. The best way to prepare for the future is to leverage data and experts while forecasting and planning for the year ahead. Anticipated advancement and investment in technology, an emphasis on collaboration and trusted partnerships, simplified carrier automation tools and industry-wide growth will lead the 3PL industry in the year ahead – paving the way for innovation.