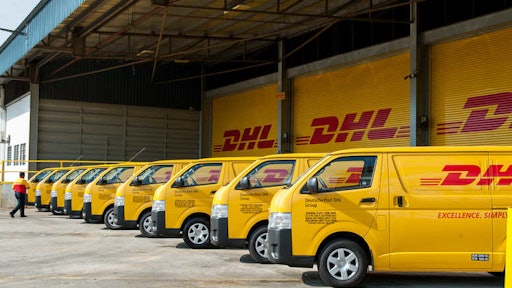 DHL
DHL Group announced plans to increase the pace of its planned decarbonization to achieve climate-neutral logistics by 2030.
In doing so, DHL invested $7 billion euros over the next 10 years to reduce CO2 emissions, expand its zero-emission e-vehicle fleet and climate-neutral buildings and reduce its greenhouse gas emissions by 2030 in line with the Paris Climate Agreement.
"As the world's largest logistics company, it is our responsibility to lead the way and guide the logistics industry into a sustainable future. We are turning our yellow group into a green company and making an important contribution to our planet and society," says Frank Appel, CEO of Deutsche Post DHL Group. "I am convinced that by focusing even more on our ESG goals, we will remain the first choice for customers, employees and investors, and thus lay the foundations for long-term economic success."
"COVID-19 has once again reinforced the major megatrends of our time -- globalization, digitalization, e-commerce and sustainability -- the four drivers of our 'Strategy 2025.' Of these topics, sustainability is the most pressing challenge. With our sustainability roadmap, we are stepping up our efforts and explicitly promoting the Sustainable Development Goals of the United Nations."
Deutsche Post DHL

Group is pushing for the development and use of fuels produced from renewable energies: By 2030, at least 30% of fuel requirements in aviation and line haul are to be covered by sustainable fuels. In addition, the Group is investing in environment friendly properties such as office space, mail and parcel centers and logistics warehouses. All new buildings will be climate-neutral.
The proportion of female executives in management is supposed to increase from 23.2% today to at least 30% by 2025.

DHL

also updated its Code of Conduct for Suppliers has been updated, and introduced a new policy statement on human rights.
"Sustainable, clean fuel alternatives are elementary for climate-neutral logistics in a globalized world. In air transport in particular, these could help reduce CO2 emissions. That's why we will engage even more intensively in initiatives and strengthen cross-industry exchange to develop a global strategy and standards here. One thing is certain -- only by joining forces across countries and sectors will we achieve truly sustainable progress in all areas," says Appel.