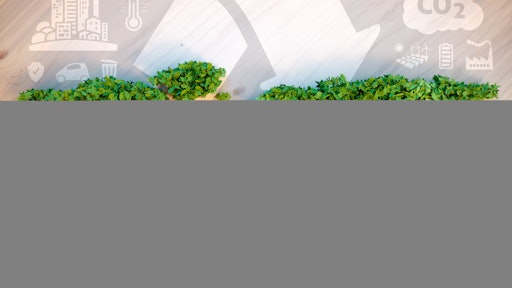 malp - stock.adobe.com
When it comes to supply chain sustainability, procurement leaders' hands can often be tied. While environmental impacts are increasingly front of mind, corporate social responsibility (CSR) commitments rarely extend to sourcing. In many cases, procurement teams are only free to purchase from sustainable suppliers if they offer lower-cost alternatives, following the outdated perception that the function is predominantly dedicated to cost savings. But, since supply chains typically produce five times more carbon than companies' direct emissions, such purchasing restrictions can blunt efforts to reduce environmental impacts tied to business. And, with growing pressure to green supply lines, it is time to shift this mindset.
The first step is to recognize that sustainability is not a cost center, charity project or a "nice to have" for organizations today. Failing to responsibly tackle green issues already poses severe risks to businesses individually. Regulators are handing out increasingly stringent penalties for environmental violations, such as violating U.S. federal emissions-reporting requirements.
Saving lives and emissions
On a global perspective, climate is also a macro-level threat to business health. For evidence, advocates point to the impact of the 2011 Thailand floods on digital storage supply lines, or more recently, the havoc wrought by winter weather-induced electricity outages in Texas. Even if they are confident they can weather the (increasingly severe) storm, companies will have to respond to new regulations and "green" stimulus packages.
Yet, the best illustration of climate disruptions may not be recent natural disasters or policy changes, but the Coronavirus disease (COVID-19). Some consider the pandemic's seismic impact as a prelude to the more intense supply chain shocks that climate change will bring. What's more, research on the early economic fallout from the pandemic shows companies that emphasize sustainability performed better than their peers. Amid these rising megatrends, cutting corners in search of short-term price advantages has become a riskier bet.
Businesses should also recognize the new opportunities that sustainable sourcing opens up. In recent years, investors have rewarded companies that perform strongly on environmental, social and governance (ESG) issues while punishing laggards.
By improving their environmental performance, companies can not only improve the planet's prospects but also improve their results through related cost reduction, revenue enhancement, greater innovation, access to new markets, brand enhancement (potentially supporting premium pricing), greater ease in attracting and retaining talent and other benefits.
For their part, consumers are seeking out sustainably-produced goods and are willing to pay premium prices. A Nielsen Omnibus survey of U.S. households found that more than one-third will pay extra for "environmentally friendly" products. An IBM Institute for Business Value study showed that consumers increasingly embrace social causes and seek products and brands that align with their values. Nearly six in 10 consumers surveyed are willing to change their shopping habits to reduce environmental impact, and over 70% would pay a premium of 35% for brands that are sustainable and environmentally responsible. Put simply, today's investors and customers want to feel good about how they use their money.
Beyond these high-level trends, procurement organizations are seeing positive returns from their investments in environmentally-conscious sourcing practices. In a recent survey by EcoVadis and the NYU Stern Center for Business Sustainability, more than half of respondents improved their risk mitigation, 30% reported new cost savings and one-quarter identified additional benefits such as access to new categories.
It is clear procurement teams can use sustainability initiatives to meet their targets, improve overall efficiency and boost bottom lines. This track record should put CPOs in line to drive sustainability strategy across their organizations.
Here are some ways to empower procurement teams to build more sustainable supply chains.
Align corporate ESG goals with procurement
The first step is understanding where and how procurement plays a part. A study supported by the Energy Transitions Commission (ETC) stated that achieving decarbonization would require an intentionally coordinated approach organized by sector. The authors contend that the 10 sectors, including the steel and cement industries, which account for 80% of global emissions, would require a series of technological revolutions. With these kinds of figures in mind, company leaders must consider how they are contributing to both the problem and the solution.
Leadership must begin this process by assessing all aspects of their operations, including procurement, to get a transparent picture of the greatest contributors to the issue of sustainability. This includes in-house operations and third-party suppliers to materials and services on the end-to-end value chain. With a clear understanding of the business areas that have the most impact on climate change, or any of the UN Sustainable Development Goals, business leaders and their teams must come together to find innovative technical and operational solutions that can be implemented in agile sprints through the guidance of a defined transformation roadmap towards sustainability.
Top leadership, from CEO to chief procurement officer, must then align on the goals to be achieved during this transformation. Sustainable goals alignment will create clarity to the different roles, functions, communication and silo-breakdowns that must make part of this effort.
With goals and a defined plan in place, it's now time for procurement offices to find their own North Star.
Find a North Star
Purchasing decisions are not made in a vacuum. Procurement teams routinely consider how their choices around cost or compliance impact organizational goals—the same should apply for sustainability. Upper management must take the lead in writing a corporate purpose statement, establishing values and identifying which sustainability issues are material to the business at large.
With this "North Star" in place, the next step is developing policies for sustainable sourcing. This policy should outline practices and considerations that an organization and its suppliers should follow at each stage in the supply chain. This is also where companies can introduce principles and standards into the procurement process, such as those set forth by the UN Global Compact or ISO. In addition, most companies incorporate sustainability sourcing policies into comprehensive supplier codes of conduct that also specify requirements around ethics and labor standards.
Incentivize sustainable sourcing
Sustainability values and standards are meaningless unless they impact day-to-day decision-making. For this to happen, senior leadership must incentivize procurement teams to incorporate environmental factors into their purchasing criteria. Alongside cost and delivery metrics, procurement KPIs should expand to include environmental performance, such as freight-related carbon emissions, water consumption and the percentage of purchases made from certified "green" suppliers.
For many sourcing departments, this is new territory. Leaders should be prepared to provide training on how corporate sustainability policies translate to purchasing choices as well as more technical matters like reporting standards and industry benchmarks. New technology can help. Artificial intelligence (AI)-powered supplier insights platforms can provide a holistic view of a suppliers' sustainability performance, including certifications, historical reporting and news on past environmental events. Prequalification of top-performing vendors, facilitated by digital solutions, can streamline data collection and expectation-setting later on.
Help suppliers go green
Sustainability efforts will fail if they are one-sided. Suppliers should be incentivized to develop greener offers. At a minimum, purchasers must now communicate clear expectations about new policies, expectations and potential consequences.
In this shift, suppliers will likely require additional training or support covering costs for sustainability reporting—C-suite leaders must be amenable to these arrangements. After all, supplier data is essential for demonstrating progress on sustainability metrics.
As supplier-buyer collaboration around sustainability becomes ingrained, these efforts must not devolve into mere compliance exercises or box-checking. Research shows that after initial progress, many vendor engagement initiatives plateau, with over one-third of respondents finding it challenging to track sustainability performance at the four-year mark.
Sustainability as a competitive factor is essential
In order to make progress on a global level, we must drive conditions for genuine and significant supplier competition in this area. To do this, buyers should prioritize sustainable choices earlier rather than waiting until most considerations are already applied. By benchmarking for sustainability, we can encourage more entrants and more green offers, as the sustainability focus will lead to supplier innovation and competitive advantage. Only when we have sufficient sustainable opportunities at hand (for example, 10 suppliers identified instead of only two) can sustainability become a real factor.
Achieve results through people engagement
A well-oiled procurement machine working to transform its operating model to achieve sustainability goals must remember that the key to any successful change is people. People power everything an organization sets out to do, from implementing corporate guidelines, rapidly adopting new operating procedures and ensuring new ways of working become the norm.
Making a corporate strategy to focus on sustainability requires a shift in culture, mindset, skills, behaviors and governance. To do this, procurement leaders must ensure their teams understand the purpose of change, engage and connect with their workforce through motivation, alignment and collaboration, enable their people by ensuring everyone has the skills and knowledge to implement and maintain operational improvements and energize their staff by giving them the information they need to make informed and prompt decisions towards the greater corporate goals.
If climate change is compelling companies to place sustainability central to their business strategy, then we must center procurement in this transformation. No other function has the same level of visibility or influence over an organization's total operational footprint. Supported by the right processes, incentives and tools, sourcing leaders will not only improve their company's sustainability profile, but they will also unlock the resilience and efficiency gains needed to win in today's challenging global markets.