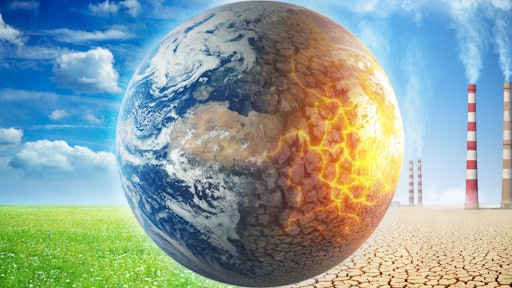 Tryfonov AdobeStock_247377770
The manufacturing industry is trying to advance sustainability while still searching for its footing after macroeconomic and geopolitical issues, with 42% of respondents continuing to prioritize investments to reduce their carbon footprint, according to a new Fictiv report.
"Despite the last few years bringing a series of challenges to manufacturers, sustainability has become increasingly important in the industry," says Nate Evans, co-founder and chief experience officer at Fictiv. "Manufacturing leaders overwhelmingly recognize the criticality of sustainable production and it will take persistent focus, industry support, and access to tools and technology to achieve our national and global emissions targets."
Key takeaways:
According to 87% of respondents, 36% responded that a lack of funding has emerged amongst a list of challenges to implementation, preventing them from meeting sustainability goals. Although companies want to improve sustainability, nearly one-third say they do not have the knowledge needed to create a concrete plan, with 40% saying they are increasing investment in sustainability data tracking and analytics.

60% are investing in technology to drive operational efficiency.

About 50% are prioritizing sustainable packaging, materials, and/or energy solutions.
54% struggle with lack of control over sustainability standards in their supply chain.
55% say improving manufacturing and supply chain visibility is a top priority.