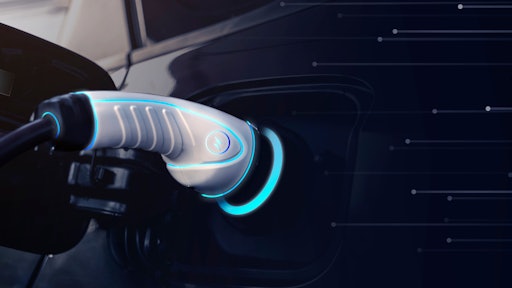 haveaniceday/stock.adobe.com
The fixed and mobile charging infrastructure for fleets is improving and has certainly come a long way in the last few years but challenges do remain. Are there solutions? Yes, the path forward looks promising with the continued growth of fleets adopting electric vehicles (EVs) and desire for more charging infrastructure options.
Availability, reliability and accessibility of public chargers continues to be a challenge. We are seeing more fleets showing interest in deploying and managing their own charging infrastructure at their depots and warehouses, while relying less on public charging stations. There are very few viable mobile charging solutions in the market today but it is something to keep a close eye on. The recent consolidation of the industry in North America around Tesla's North American Charging Standard (NACS) is expected to rapidly accelerate reliable charging access. While innovative solutions within higher vehicle classes are coming to market, more are needed to assist fleets in these sectors.
Recent announcements related to NACS connector adoption and the seven vehicle manufacturers partnering to install tens of thousands of DC Fast Charge units for public use will also have a very positive impact on charging availability for fleets in the future.
The Road to EV Fleet Adoption
Certainly, there are some fleets sitting on the sidelines of EV adoption because of the lack of charging infrastructure but many are forging ahead with EV pilots and small-scale EV adoption, and it is a privilege to partner with these companies on their journey. Now is the perfect time to pilot and implement carefully curated EV insertions into fleet operations. For fleets not certain this is the right time, the cost of infrastructure and vehicle acquisition can be some areas of apprehension. However, as fleet management companies, we strive to work with clients to understand their concerns, review their fleet and operations and propose solutions for EV adoption that will help alleviate their concerns. We had a last mile delivery company's fleet manager embrace electrification and champion EV adoption throughout their organization. They are now on track to having charging infrastructure and EVs in three cities with potential for additional growth.
The good news is that the transition to EVs and zero emissions vehicles is not a bubble thanks to the automotive original equipment manufacturers (OEMs) and automotive industry stakeholders. Nearly all of them have committed billions of dollars to support the transition to net-zero emissions, meaning the result of this transformation will remain for a long time. Fleet management companies with consulting experts can provide their clients with actionable steps and fleet insights to support their EV adoption process.
Some fleet managers are navigating this newer EV space extremely well, while others are starting to learn. Electrification is driven by many factors – newer vehicle technology, achievable operational cost optimizations, regulatory compliance, scope 1 emissions reduction pathways and others. Most of these considerations are new; therefore, it is understandable why some have difficulty navigating this unchartered territory. However, some fleet management companies, including Merchants, have solutions to help fleet managers enter and navigate this space.
Looking at Charging Infrastructure Installation and the Path Forward
The average timeline for a fleet's vehicles to electrify and have their charging infrastructure set up at work varies due to site conditions and available electrical capacity at each installation location. The process yields numerous questions: Is additional infrastructure needed? How far away from the installation location is the electrical service? Are resources from the local utility company required? These and others require answers to adequately gauge project timelines.
If a site has the correct electrical capacity to support the installation and the location is not subject to extensive site-related permitting or approvals, one can expect 30-60 days from start of construction to completion. But this is an ideal situation because oftentimes there are very few locations where electrical capacity is plentiful and no hurdles in permitting or interconnections exist. If complex site level considerations do arise, projects can last anywhere from six months to over a year, particularly if additional capacity is required from a local utility company. It is not advisable to wait until EVs arrive to start planning for charging infrastructure. Careful planning and preparation are key to any installation and important to follow. Understanding the product lead times, construction schedules and amount of time needed to apply for incentives must be built into every project timeline.
Supply chain challenges are at play for building fixed or mobile EV charging infrastructure when it comes to parts, materials or even people to manufacture them, but the situation has greatly improved in the last few years. We do see continued constraints related to transformers, switchgear and other components provided by some utility companies. As a result, it is important for businesses to engage their local utility through a trusted consultative partner early in their project development process to gain an understanding of the timelines involved and decisions that must be made early on to set the project up for success.
There are many parties involved when it comes to building out private and public EV charging infrastructure –automotive OEMs, EV supply equipment OEMs, private businesses, venture capital, utilities and, to a certain extent, federal and state governments. Deploying infrastructure at scale is as complex a challenge as it was to build the interstate system decades ago. However, a technological revolution is not what is needed to make this happen; what is needed is a coming together of interested parties to build solutions. With more reliable charging standards and networks emerging, EV adoption will continue to pave the way for sustainable fleet and business management.