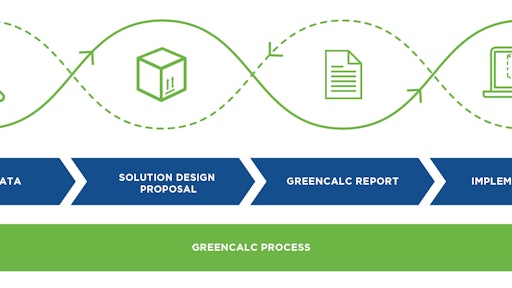 Nefab
Nefab introduced GreenCalc, a life cycle analysis (LCA) tool that tracks and quantifies all financial and environmental data related to packaging and logistics in customers' supply chains and identifying CO2 emissions and cost savings in supply chains.
"Since its introduction, GreenCalc has helped thousands of businesses understand their packaging impact, lower their environmental footprint and total costs and driven improvements to create savings in line with various sustainability goals," says Oliver de Guitaut, EVP technology and portfolio, Nefab Group.
From Nefab Group:
GreenCalc identifies potential CO2 and cost savings of a packaging solution using LCA. As a result, the tool looks at the total lifecycle of packaging from the cradle to the grave, calculating the environmental impact for the production, transport, and end-of-life phases.

Through its dedicated Scope 3 GAIA dashboard, GreenCalc allows the customer to access their packaging and logistics environmental impact baseline and monitor the impact of the improvement initiatives.
"Through a collaborative approach and together with our customers, our long-term ambition is to reduce supply chain emissions worldwide by 10 M tons by 2030," adds de Guitaut.