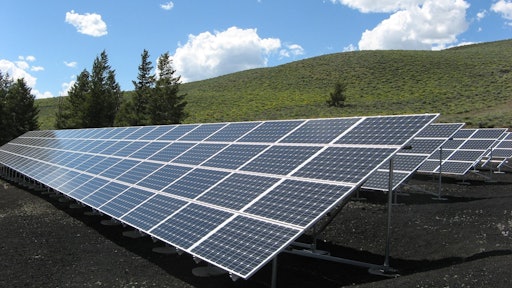 Getty Images
American companies are installing record-levels of solar to power their operations, now accounting for 14% of all installed solar capacity in the United States, according to a report by the Solar Energy Industries Association (SEIA).
"About half of all corporate solar has been installed in the last 2.5 years," says SEIA president and CEO Abigail Ross Hopper. "'Solar Means Business' highlights the incredible flexibility of solar, whether it's installed on a warehouse roof, on a carport or at an off-site facility, showing the various ways that companies are meeting their needs with clean, affordable energy. From data centers to industrial freezers, the most energy-intensive business operations are turning to solar as the most reliable and affordable way to power their infrastructure."
From Solar Energy Industries Association:
Through June, U.S. businesses have installed nearly 19 gigawatts (GW) of on-site and off-site solar capacity, which is double the 9.4 GW installed through 2019. This recent growth is due to the rapid expansion of off-site corporate solar procurement, which now represents 55% of all commercial solar use.
Total commercial solar installations are expected to double again over the next 3 years with nearly 27 GW of off-site corporate solar projects scheduled to come online by 2025. This represents nearly one-third of the total contracted solar pipeline.