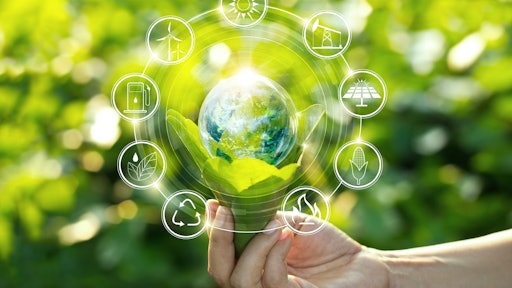 ipopba - stock.adobe.com
Despite the Coronavirus disease (COVID-19) pandemic, sustainability has still remained one of the top priorities for many companies.
Whether it be reducing waste, implementing sustainable packaging materials or optimizing supply chain operations to be more energy and fuel efficient, organizations across the supply chain are taking extra measures to ensure a sustainable footprint—both upstream and downstream.
Register today for SCN Summit: Sustainability, where industry experts detail why sustainability matters amid a pandemic, how companies can achieve a sustainable supply chain and what NOT going sustainable means for the future.
SCN Summit: Sustainability takes place Feb. 23 and Feb. 25. Sign up for one, two or all four sessions.
Interested in joining the speaker panel? Don't hesitate to connect with our team to learn more.
The Supply Chain Network (SCN) Summit is a premier virtual event educating logistics professionals on critical issues impacting the supply chain industry. Our Future of the Supply Chains Week, which took place in December 2020, brought in over 3,300 registrants, 741 unique leads and a 53% attendance rate.
REGISTER TODAY: https://event.on24.com/wcc/r/2978609/81CFF5D9836DCD32D9E16DFC9F5B6EC8/2018018?partnerref=ACBM