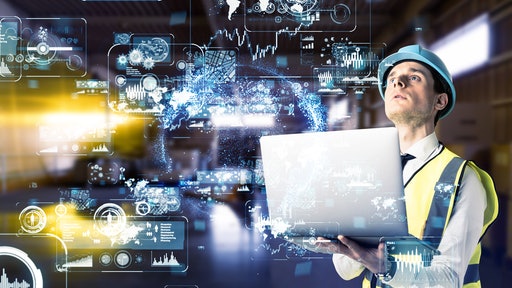 Getty Images
The energy and manufacturing industry isn't going anywhere. It goes without saying that energy and manufacturing are both critical pieces of a functioning infrastructure. Energy is necessary to sustain essential aspects of everyday life, from hospitals to the server farms and data centers that keep us digitally connected, and manufacturing is necessary to produce essential materials, like personal protective equipment (PPE) and cleaning materials.
It makes sense why keeping critical utilities up and running in the time of the Coronavirus disease (COVID-19) is a top priority, but how are employees in both of these industries handling the current pandemic and working under their essential status?
The essentials of the energy industry
On March 22, the U.S. government designated the energy sector as critical infrastructure, along with 15 other sectors, such as communications, transportation and food and water systems. Although there was never any real danger to the energy sector regarding its essential status, this does ensure energy operations will remain stable during a national emergency.
Since then, every one of the highly skilled workers who make up the energy sector, from the grid operators to the electrical contractors, has taken steps to follow CDC guidelines and ensure work remains unchanged as much as possible. For the most part, moving the distribution of energy away from large urban offices and toward residential areas has been the primary focus, but managing energy loads isn't a new concept to the industry. The main area that has changed, however, is the energy demand.
How a lowered electricity demand helps
The University of Chicago's Energy Policy Institute completed a recent study that found electricity demand in Italy has plunged 18% following a sharp rise in Coronavirus cases. As of mid-April, the U.S. electricity demand has seen a similar decline, recently reaching 16-year lows. However, this isn't exactly surprising with the recent stay-at-home orders that have required energy companies to staff fewer people to ensure they follow CDC guidelines and avoid putting highly essential employees at risk.
But, the load shift of millions of Americans suddenly working from home hasn't negatively impacted the grid thanks to support from those staffing utility companies. The shift in power demand is exactly what grid operators are prepared to handle, and it's going to be even more important in the coming months. As countries rebound and everyday activities begin to return to normal, a gradual increase of energy consumption will require as many electrical contractors and utility workers as possible to ensure the grid doesn't get overloaded.
And, there will be a high-demand industry waiting for them when it's time to return. Due to the pandemic, the Energy Information Administration (EIA) is projecting a 3% decline in total U.S. power consumption in 2020 before ultimately rebounding and rising 1% in 2021 as activity returns to normal.
How is the energy sector staying prepared?
The good news is that the energy industry and its operations were not blindsided by the pandemic. For many energy management companies across the United States, contingency plans have already been created for emergency scenarios. It's safe to say that a widespread global pandemic doesn't usually fall under those emergency scenarios, but instead deals with more practical issues, such as power outages and natural disasters.
However, these scenarios have been used as a framework to help decide what actions need to be taken. Among them include reducing on-site staff as much as possible to limit the chance of an outbreak, scheduling offset hours for employees, allowing employees in supporting positions to work from home if possible, enforcing strict physical distancing guidelines, installing more hand washing and hand sanitizing stations and regularly disinfecting work sites.
Usually around this time of year, we cover how May is National Electrical Safety Month, but all things considered, safety looks a little different this year. In addition to the usual PPE gear to help prevent arc flashes, essential workers and contractors are opting for face masks, face shields and gloves on the jobsite to limit outbreaks.
Major manufacturers partner to produce PPE gear
With the current pandemic limiting the need for non-essential products, major U.S. manufacturers are doing what they can to help with the shortage of medical equipment and PPE gear for healthcare workers and their patients.
GM partnered with Ventec Life Systems to manufacture ventilators.
Ford, 3M and GE Healthcare are manufacturing critical hospital equipment, such as ventilators, respirators and PPE gear, like face shields.
Tesla bought a surplus of ventilators to supply to U.S. hospitals, and this only covers some of the manufacturers in the automotive industry.
With a lot of the same PPE gear in high demand for essential employees worldwide, this support from major automotive manufacturers helps essential workers across the board, including those who work in the foodservice industry and the utilities sector. The energy and manufacturing industry looks different these days, but it is not going away.