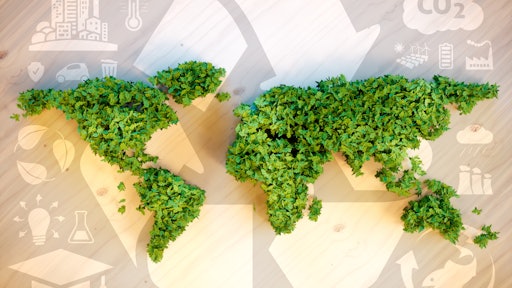 malp/stock.adobe.com
More consumers are interested in where their goods and the material of their goods come from. In the fashion world, there can be quite a long process from sourcing material to the end product. Serious issues are now in the spotlight, as a focus on ethical and sustainability grows. TrusTrace serves the fashion and apparel sector with its new solution that enables near real-time traceability at the material level. TrusTrace Certified Material Compliance focuses on a range of requirements for material compliance, reporting the percentage of certified vs. non-certified material content, supporting different chain of custody models, and covering single component products to multi component products. This is especially important in Europe today, as the European Union considers regulatory initiatives in this area.
Per TrusTrace:
Near real-time traceability allows brands to capture data from supply chain transactions as products and materials move through the value chain, meaning that finished goods have traceability information already associated with them when they arrive at market, allowing brands to easily tell the story of their products' origins and material integrity to consumers, retailers, and regulators.
The solution can also help identify material waste in the supply chain by intelligently calculating discrepancies between inputs and outputs, thereby supporting greater efficiencies in production while keeping waste out of landfills or otherwise harming sustainability efforts.
"In the midst of global greenwashing and challenges with unsubstantiated claims, brands and regulators are moving quickly to instill confidence among consumers that products are, indeed, as sustainable as they claim to be. Brands that want to establish near real-time traceability at the lot level by mapping the movement of raw materials to finished goods – and automatically calculate the sustainability metrics of those goods – now have a proven solution in TrusTrace Certified Material Compliance," says Shameek Ghosh, CEO of TrusTrace. "By linking all purchase orders to production steps, certificates, supplier declarations and quality reports on the TrusTrace platform, TrusTrace Certified Material Compliance helps brands manage risk and compliance and allows them to prove sustainability claims with confidence."