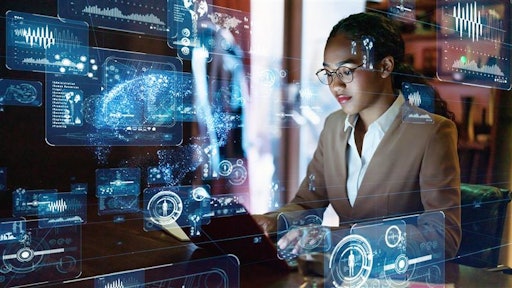 metamorworks/stock.adobe.com
In today's data-driven world, every decision depends on some kind of data input. Therefore, supplier data management is the foundation for effective strategic sourcing, which can ultimately lead to reduced costs.
When you manage your supplier data effectively, you can transform it into supplier intelligence by putting the pieces of information together, which ultimately provides your company with an increased command over its supply chain. While managing supply chains, large amounts of data about your suppliers can help you take necessary actions for your supply chain and provide you with a competitive advantage.
Unfortunately, according to Spendmatters' research, 94% of financial and procurement executives don't totally trust their supplier master data, as revealed by more than 350 executives at industry events in the United States and Europe.
Good supplier quality management is essential to ensure conformity with both business standards and laws. It's also critical for the company to make sure that its internal systems have data integrity so that they can make right decisions.
Unreliable supplier data might lead to an incomplete and misleading picture of the company's status, posing a considerable threat to a company's operations. Moreover, incorrect supplier data can result in disruption in supply chains in the form of missing, incorrect and bad quality goods and late deliveries, which can lead to low customer satisfaction and consumers switching to rivals.
As a result, understanding how to guarantee that your company obtains reliable data from suppliers is critical.
Significance of accurate supplier data
Here is how accurate supplier data can benefit your company in effectively managing its supply chain:
Seamless purchasing process
While procuring a new product for your company or sourcing a new supplier, you might go through a hectic process of finding a supplier, checking its portfolio, requesting quotations, and still failing to cultivate a profitable business as you could not track its past performances.
With the help of accurate supplier data, you can transform your conventional frustrating purchasing process into a seamless one. When the data is gathered in one place, you can find out exactly which supplier can fulfill your need with a single click.
Consolidated supplier data will provide you with the necessary information about the supplier, such as how to contact them, who is the point of contact, what products are available with him, and so on.
Effectively managed supplier data also provides you with the contracted prices so that you can stick to them. Additionally, you can also know if the supplier is reliable or not, depending upon its scorecard.
Apart from the ease of purchasing, accurate supplier data also helps in reducing the chance of paying double invoices. According to research from Concur in 2015, amongst 500 AP clerks, 33% have already paid an invoice twice.
The primary cause of these mistakes is a lack of control over the supplier data and update process. Paying double invoices can lead to huge losses for the company. Similarly, with the help of accurate data, you pay only what is due.
Click here to hear more about different data in the supply chain:
Improved supplier relationships
A single accurate supplier data record can enable performance tracking by gathering data on metrics like financial health, operational performance (quality, lead times, customer service, etc.), contract compliance, price change year-over-year, negotiator price impact, and overall cost.
By leveraging valuable insights gathered from the supplier record, you can effectively negotiate terms and manage current and future contracts. Moreover, knowing the supplier's product expertise, you can save costs by consolidating suppliers for similar products at negotiated prices.
Additionally, onboarding suppliers with good past performances can ensure fewer or no delays in the deliveries, thus making the whole supply chain efficient.
Supplier data extracted from purchase orders and contracts also provides other useful information such as the number of goods ordered and the due date for payments. In addition, you can double-check the data with the goods receivable note that ensures you get what you paid for.
Moreover, it can also help you avoid penalties and fines for late payment by providing visibility on the invoice deadline. Timely payments lead to reduced costs as well as maintaining a healthy relationship with the supplier.
Another way to improve the supplier management system is to onboard suppliers via a supplier portal. A supplier portal enables self-serve access for certain types of supplier data such as contact details of the suppliers, its location, its product catalog, and so on. That helps in gathering accurate information efficiently and keeps the suppliers engaged with your company.
Centralized data and cost savings
Centralized supplier data guarantee that suppliers are sourced according to their competencies, competitiveness, and financial soundness. That helps in avoiding suppliers that aren't well-qualified and may cause risks in the future.
According to research conducted by the Association of Finance Professionals, 29% of fraud victims have lost more than $250,000. Furthermore, with centralized accurate data and improved visibility and control, the possibilities of duplicate payments are eradicated, which also helps reduce the risk of fraud along the way.
Keeping a central source of truth for all supplier data can reduce the errors and risks attached as multiple teams manage it. It also helps eliminate any duplicate entries, which may lead to double invoices.
Having a central repository for data also reduces manual processing costs and saves time for the operational staff who manage the data. Furthermore, enabling a data governance plan around suppliers will allow for a clean and accurate supplier record, creating far smoother business transactions.
Conclusion
With a huge amount of data generated on a daily basis, it gets difficult to gather and organize it manually. To effectively store and manage data, it is necessary to digitize it to make strategic decisions.
Through automation, you can effectively extract data from different sources such as purchase requisition forms, purchase orders, contracts, invoices, good receivable notes and organize it to make it valuable for the user.
With fewer manual data entries and processes, automation can save your company a lot of money and time. In addition, this can lead to enhanced accountability, transparency, and precise data recording, all of which can be accessible by key stakeholders as needed.