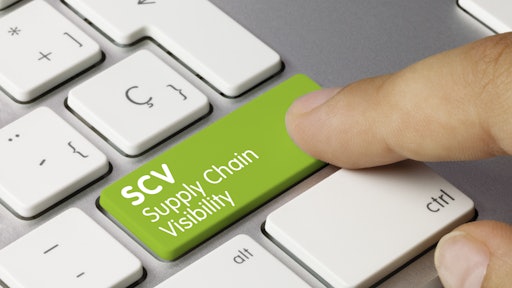 ©momius — stock.adobe
As a year fraught with uncertainty and chaos finally draws to a close, supply chain managers need to think critically about the year that was and the year that will be. The hard truth is, not much will change.
The unprecedented shortages of materials and labor and the heavily congested and backlogged ports will not magically resolve. Nor will the surging demand as the global economy struggles to regain its footing. Indeed, KPMG is projecting an 8-10% increase in U.S. retail sales for this year's holiday season.
In the New Year, what initiatives should supply chain executives prioritize to make their supply chain as resilient as possible for 2022 and beyond? The key is to move from being not just proactive, but predictive in all aspects of supply chain planning. Here are three approaches that can help:
Modeling
Modeling exercises are a critical predictive tool for identifying weak links in the supply chain and for developing strategic inventory positioning plans. Modeling involves mapping the supply chain from suppliers to customers across the entire value chain based on product flows. Digital twin modeling can be an important tool for this work, but also consider scenario planning and sensitivity analysis. These can enhance your understanding of issues that might affect the supply chain upstream and downstream and both operationally (service, inventory, capacity, availability to promise) and financially (lost revenue/margin and time to recover).
These modeling exercises will also help with inventory positioning strategies, which are increasingly shifting from just-in-time (JIT) to just-in-case (JIC). Prior to the pandemic, companies operated with a lean mindset to reduce working capital and enhance cost efficiency. The pendulum has now swung in the opposite direction with companies building inventory to offset potential supply chain disruptions and minimize the risk of losing revenue and market share.
Segmentation modeling can also clarify supply chain needs not just at the customer level, but at the channel and product SKU level. One size does not necessarily fit all when it comes to supply chains. Consider fine-tuning your supply chain, even developing micro supply chains to fit specific customer/channel/SKU mix.
Click here to hear about different modeling technologies in the supply chain:
Workforce assessments
Labor availability is the No. 1 issue cited by supply chain executives in recent KPMG surveys and is even more important in the current environment. Now is the time to conduct a workforce assessment to anticipate and prepare for potential labor shortages – both blue-collar and white-collar.
Workforce pressures have been building for some time. Working from home during the pandemic has added to the stress on white-collar employees, making it more difficult for them to achieve work-life balance. In addition, the competition for experienced supply chain managers has only increased, with competitors offering higher wages and incentives. The same holds true for blue-collar workers as demand for employees in certain sectors (distribution and transportation) has skyrocketed and pay rates have gone through the roof – in some cases by 40-50%.
At the same time, companies have accelerated their digital transformation initiatives – often deploying automation and new technologies (e.g., artificial intelligence and warehouse robotics) to drive productivity and efficiency. Employees will need to be much more technology savvy and willing to take on broader responsibilities than in the past.
Lastly, it's not uncommon for employees to resign after receiving their annual bonus. Against the backdrop of the Great Resignation, expect a more pronounced spike in that behavior, causing a rapid and pronounced impact when year-end bonuses pay out.
Factor all these elements into sales and operations planning (S&OP) to mitigate labor shortages. Typically, S&OP processes look at balancing demand and supply. It's important, however, to embed sales and operations execution (S&OE) to ensure that labor resources are not just planned, but also available to execute the plans successfully. The two need to work dynamically and in concert.
Some companies, in fact, are using AI-based technology as part of their intelligent forecasting models and cognitive decision centers to help drive alignment between S&OP and S&OE. They're also tying their labor management systems (LMS) and workforce management systems (WFMS) with warehouse management systems (WMS) to schedule and plan labor needs at distribution centers to ensure smooth order fulfillment.
To cope with increased demand and the surge in volumes flowing through supply chains, expect companies to bring in temporary labor, bumping up pay rates and increasing incentives. Companies have also been creative in their work scheduling and creating staggered shifts to accommodate order fulfillment.
Tightening the supplier partner network
The final aspect is the partner network. Building tight supplier relationships and co-investing in a supplier's business have proven to be successful strategies for strengthening supply networks. This has become particularly important during the Coronavirus disease (COVID-19) crisis when many small to mid-size suppliers went out of business or were acquired by larger companies.
Integrating suppliers into forecasting can help secure continuity of supply, as well as build strategic relationships for the future. Collaborative planning and forecasting (CPFR) can increase end-to-end visibility and drive collaboration across the value chain.
Having an ecosystem of strategic partners should extend not just to your suppliers, but also to third-party providers, such as third-party logistics (3PLs) and technology vendors. Companies have realized they need to focus on their core competencies (manufacturing or distribution) and rely on other partners for technology support. Having a supplier/third-party partner strategy and ecosystem can thus provide added flexibility in driving innovation and adopting newer technologies.
Are you ready to get predictive?
What you need to do and where you need to focus depends in large part on your answers to questions like these:
Do you understand how your customer/channel/SKU mix might be different this year than in prior years?
Will the shift to remote work impact where your customers will find your goods?
Do you have sound S&OP and S&OE processes?
Can you run a demand/supply scenario in a day?
Do you have a balanced scorecard and aligned incentives?
How close are your relationships with your suppliers and vendors? A good gut-check is, do you think your company is on their holiday gift list?
Flexibility in all aspects of supply chain management will be key next year. The challenges have never been greater. But by being predictive, not just proactive, in strategic inventory positioning, workforce planning and collaborative forecasting, you can maintain a robust and high-performing supply chain and ensure a prosperous 2022.