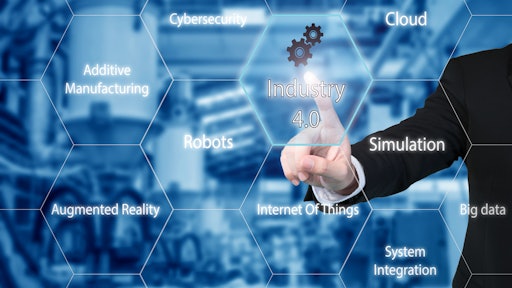 ake1150 AdobeStock_117005033
As we emerge from the pandemic and look to recovery, it is important for finance leaders to keep two points on automation in mind to drive resiliency and growth. The first is the ability to react quickly to changing requirements and demands, and the second, the many processes that can now be done remotely and in much less time.
There is no doubt that automation not only drives efficiency, control and visibility to spend, but can also maximize resiliency and minimize risk. Here are four ways through which automation does just that, and ultimately, future-proofs businesses for unpredicted events.
1. Enabling a remote workforce and automating manual processes will allow companies to be better prepared for future disruptions.
At the onset of the pandemic, businesses struggled to go remote or be automated overnight, as some tools, applications and networks needed to be created or implemented. While many executives scrambled to find the right investments and create a resilient infrastructure, they were looking for solutions that could help convert paper invoices to e-invoices and easily approve and process for automatic payment, which resulted in a new interest in how the accounts payable (AP) process was viewed, including how it interfaces with the purchasing process. For example, capturing invoices in an online portal provides businesses with complete visibility of what has been spent and planned expenditure along with reducing manually intensive and error-prone aspects of invoice processing.
The future is looking a bit different. A newly released survey from JP Morgan Chase shows that more than 50% of business leaders are planning for a flexible work environment post-pandemic and are doing some form of remote work model as a result of COVID-19. There is so much that is cloud-based and employees can have access anywhere, through any software and in a secure way. Now companies have the visibility and control that many lost at the onset of the pandemic. Today, providing the right software-as-a-service (SaaS) solutions for remote workers will future-proof businesses.
2. Speed in automation adoption matters in today's complex environment.
The manual process to receive, process and pay invoices was one of the last things that executives looked to automate. As companies have been slow to adopt digital innovations towards automating AP and accounts receivable (AR) processes, it is putting the spotlight on the back office forcing it to change. Whether it was budget constraints or implementation concerns, many had avoided this process until the pandemic exposed the vulnerabilities that laid within it. Processing payments and handling invoices in an automated fashion better enables resiliency. For example, since suppliers won't change how they submit invoices overnight, a flexible AP model – one that can efficiently handle paper, data-layer and image-based pdfs, XML and portal invoices, regardless of how the team is set up – is the most reliable approach to take. By implementing both AP automation and a modern P2P system, finance leaders benefit significantly as it relates to the financial close, reporting and ongoing audits.
Forward-thinking companies, e.g., big Fortune 500 companies, have already traveled part of the road to automation and seen the efficiency and have the capital to do it. What is interesting is the mid-tier and small-to-medium enterprises. These are the ones who can benefit from automation. Automation not only saves money and time, but also it could be doors to a greater opportunity for strategic projects.
3. Now is the time to prioritize risk management.
Risk management is something relatively new from a supplier and payments standpoint. People have experienced and realized that a disruption to revenue can disrupt the resiliency in supply chain and are investing in systems and processes to manage suppliers from anywhere and more efficiently.
Suppliers who could not shift, find a product or operate were in a bad position. Businesses looked for resiliency and redundancy within suppliers, along with the need to communicate and react quickly. Minimizing supplier risk is and will continue to define success for many businesses. With consistent, consolidated, and on-going management of supplier information throughout the supplier relationship lifecycle, a true visibility of supplier risk can be maintained.
Today's complex world taught businesses risk management simply cannot be ignored. Executives are now asking for transparency, visibility, and diversity there. Procurement teams are able to make that happen when supplier management becomes exponentially more efficient and consolidated through automation.
4. Use automation to increase efficiency, maximize control and drive visibility in their spend.
The big trend now is how to get automated and how to do it efficiently to drive resiliency. A problem we have seen is that if all the knowledge for a supplier contract or how they get is with one person or one small group, there is a lot to lose. What happens when that person or group is not available? That is an exposure, and it has manifested acutely this past year. Businesses will benefit greatly from transparency by including an online system.
There's a lot of talk about maximizing working capital and minimizing your risk. Many finance leaders think of working capital in a broad sense and may not look at it through the lens of supply chain financing, which has many benefits. Working capital is known as the fuel behind any successful mid-market company. While working capital maximization is an interesting angle that does not always translate into this growing trend of supply chain financing, there are many ways to go about this such as giving suppliers the opportunity to take early payment discounts or by offering them different payment terms. If a business needs more cash, which we saw in the pandemic, many looked to offer supplier discounts. Those that had automation in place were able to work with their suppliers quickly to give them the ability to see their invoices or move through the approval process quickly.
The events of the past year have accelerated automation and created a new wave of transformative changes for many businesses to enhance customer experiences. Businesses need to assess where they are today and take action in their approach to their automation journey, especially when they look at how they can enhance and future-proof their businesses for unforeseeable events.