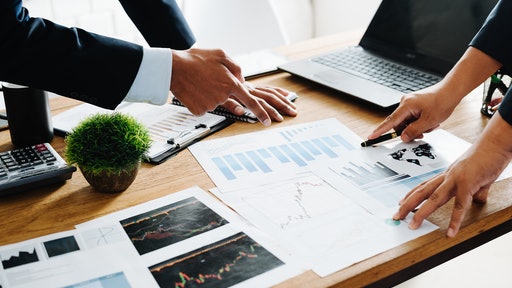 Getty Images
As the world slowly emerges from the global health and economic crises of the last two years, companies are more focused than ever on managing risk, preparing not only for the uncertainty of the recovery period but also for the next potential crisis.
In its recent report, the Business Continuity Institute found that 27.8% of organizations reported more than 20 supply chain disruptions during 2020, compared to just 4.8% reporting the same number in 2019. At the same time, half of those companies surveyed still "fail to carry out significant due diligence" on key suppliers beyond Tier 1.
While the ability to predict a pandemic or other causes of global supply chain disruptions may not be likely, small businesses must focus on managing risk and building resilience into their supply chains. The sustainability and growth of your small business depends on the strength of each link in your supply chain: producers, vendors, warehouses, logistics and distribution centers. To start managing your company's risk, the first step is to evaluate each partner and their potential impact on your business.
Get to know your supplier network
The events of the last two years have forced business owners to understand the risk exposure of each partner in their supply chain. You may have started asking questions about the financial stability of your suppliers and vendors. Are the companies credible and in good standing with a strong business and credit score? Are the companies and their leadership teams operating legally? Answering these questions, and more, can help you find reputable businesses with which to partner.
In addition to verifying new suppliers before onboarding, keep in mind that supplier verification should be an ongoing process of real-time monitoring. To manage risk, companies must continue to evaluate the stability of each supplier and be prepared with alternatives, as the need arises. Consider that while business exits are common, with nearly 600,000 businesses permanently closing in the United States each year, the pandemic caused further business instability, with an additional 200,000 businesses permanently closing, according to an April 2021 report by Federal Reserve economists.
In addition to business closures, the pandemic caused supply chains to falter and collapse. Early in the pandemic, on average nearly 45% of respondents to the U.S. Census Bureau Small Business Pulse Survey reported disruptions to their supply chains, with higher impacts in industries such as retail trade, manufacturing and healthcare. More than a year later, nearly 30% of small businesses continue to experience domestic supplier delays, and more than 13% are still having difficulty locating alternative domestic suppliers.
As a result, many companies are moving away from supply chains to supply networks or multi-sourcing solutions. Whether you're reviewing existing suppliers or starting to build a supply network, start by verifying each suppliers' performance criteria, as well as financial and other stability factors.
Perform robust supplier verifications
Financial institutions, payment companies and other highly regulated industries are required to complete robust verifications of any businesses or individuals with whom they do business. These checks, which include review of several global registries, watch lists and other public and paid databases, are the highest standards in compliance and risk assessment available.
Two of the most prominent global compliance checks are "know your customer" (KYC) and "know your business" (KYB). KYC was developed originally as a requirement for banks and other financial service providers to understand people's transactional behaviors and assess money laundering risk. In terms of managing your supply chain risk, this is a customer identification check to verify the person behind a business is a real individual and operating legally.
KYB is due diligence performed on companies, including review of the company registration, business license, CEO and other owners/directors, sanctions and adverse media checks for suspicious activity. Used together, KYC and KYB checks help you verify that each company in your supply chain is legitimate and trustworthy and provide insights to help you make better decisions about vendors and suppliers with whom you choose to do business.
To manage the risk to your business, don't stop at KYC and KYB checks when searching for new suppliers. In addition to these verifications, monitor the business performance of existing and potential suppliers through credit checks that provide insight into a company's financial stability. Watch for changes over time, such as declining credit scores which can indicate that a company has encountered cash flow challenges or the need to incur new debt.
Take the next step
As we continue to navigate supply chain disruptions caused by the pandemic and volatility of the recovery, small-business owners must understand the risks inherent in their supply chains. Start by evaluating your current suppliers and determine if you have any weak links. Ensure that you have verified everyone with whom you choose to do business by conducting robust KYB, KYC and other verifications such as business score and credit checks. In addition to verifying each new supplier, monitor business performance over time for existing and potential suppliers, watching for signs of instability or financial challenges. Finally, be proactive in researching alternative suppliers and start building resilience into your supply chain through multi-supplier networks. Through robust verifications and business monitoring, you can better manage your company's supply chain risk and help small businesses survive the next global disruption and thrive.