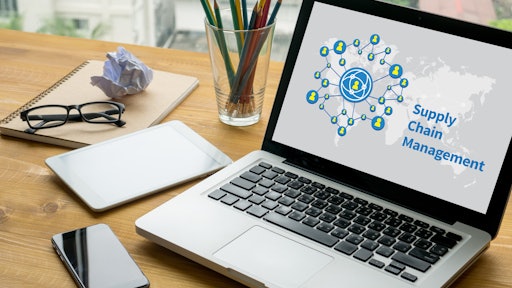 onephoto/adobe.stock.com
Global supply chains have adjusted to the new normal of chaos in their everyday life. A majority of supply chain leaders are anticipating that things will only get worse in 2023. Since in 2022, 4 in 5 organizations experienced one significant supply chain disruption. 50% experienced 3 or more. With this in mind, the supply chain industry and it's consumers should prepare for what could potentially be coming. Essential items will most likely be impacted by disruptions this year which means increased costs for supply chain leaders. Supply chain leaders are also concerned about a lack of reliable transportation, continued shortages of critical goods, uncertainty in customer demand and cost of implementing new supply chain designs.
"Consumers continue to face a barrage of shortages of essential goods and are growing impatient with the continued impact on their daily lives. Over the last twelve months consumers have faced shortages from tampons to Tylenol, and everything in between," said Dr. Madhav Durbha, vice president of supply chain innovation at Coupa. "With climate change and geopolitical tensions expected to impact food and cause disruptions, now is the time for supply chain leaders to take initiative and be creative as to how they can invest and improve their operations."
From PR Newswire:
When it comes to improving their companies' supply chain issues, 40% of all supply chain leaders surveyed indicated that building healthy supplier relationships ranks in their top two priorities.
Suppliers are central to a number of mitigation strategies companies are implementing or planning to implement over the next 6 to 12 months, including 28% are reducing dependency on suppliers from any one region, 28% are relying on suppliers that are geographically closer to production and distribution facilities and 31% are planning to strengthen relationships with their current suppliers and/or buyers.
With expectations of continued supply chain challenges, it's paramount that leaders take efforts to rethink their supply chain to prevent the consequences consumers experienced over the last few years. One positive sign is that 79% of leaders surveyed indicated their company plans to invest in agility and resiliency for their supply chain in 2023.
Leaders see digital solutions as a key to ensuring product availability, improving customer experience, and reducing overall risk, but 79% of all decision-makers surveyed reported not having all of their functions digitized or not knowing if they are fully digitized. A majority (83%) are already investing in digitizing their supply chain or plan to in the next 12 months.