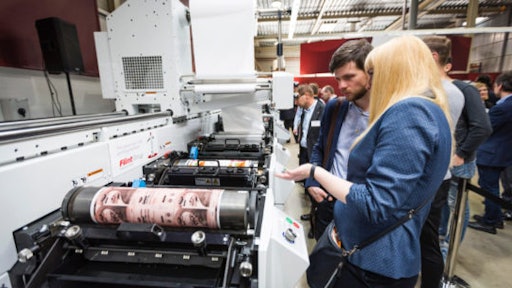 Mark Andy Print Products
Alpine Supply Chain Solutions completed a multi-faceted distribution optimization project for Mark Andy Print Products, a global manufacturer of printing presses. Alpine provided consulting services to improve space utilization, productivity and replenishment cycle times at Mark Andy's primary distribution center in Des Plaines, Ill., and conducted a network analysis to determine the best location for third-party logistics (3PL) facilities to facilitate next-day shipping for customers.
Mark Andy was outgrowing its 80,000-square-foot distribution center and needed to determine if 40,000 or 80,000 additional square feet was needed. Alpine conducted a storage type analysis, facility design and slotting project to create the right-sized product homes and place the right products into the best locations, maximizing space usage and improving productivity.
"Alpine has a well-rounded team that understands all aspects of supply chain operations as well as current industry standards," said Stuart Gallup, Vice President-Commercial Market for Mark Andy. "They were able to rapidly respond to changing information in a very dynamic environment and provided the best solution at a given cost which increased our ROI."
In addition to the warehouse optimization project, Mark Andy also recognized the need for new locations across the United States to facilitate next-day delivery. Alpine conducted a network analysis to understand where Mark Andy customers were located and to determine the ideal number of facilities and inventory levels required to provide their network with a 98% next-day service window. Alpine then conducted an in-depth RFP process and helped Mark Andy select and onboard five new 3PL locations in five months.