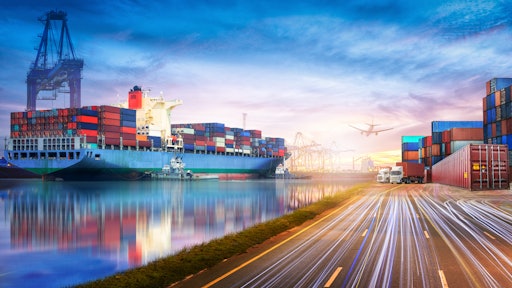 The time has come for the procurement function to take a leading role in addressing top-priority issues facing organizations – from unethical labor practices to getting to net-zero emissions to recruiting top talent to enabling unique customer experiences. The list is lengthy—and must be accomplished all while keeping businesses resilient by controlling costs. In short, procurement is poised to add new value that drives positive impact for business, society and the planet—as long as leaders adopt the right mindset and take meaningful steps.
A recent report from Accenture, How to boost your supply chain network procurement value, revealed that 70% of procurement executives find task-oriented solutions emerge on a case-by-case basis when working with the ecosystem on innovation. Additionally, these leaders:
Believe

procurement has significant opportunities today to deliver more, and new kinds of, value to the broader business to be resilient in the face of a shifting economic landscape.

Consider

non-traditional priorities such as sustainability and diversity and inclusion as essential.

Recognize

that procurement still spends too much time on traditional activities and lacks modern IT capabilities that can help them deliver new value.
Considering this positioning, procurement leaders must shift focus and map priorities based on a new value system in order to take full advantage of the procurement function and its various avenues for achieving overarching business goals.
Do executives understand procurement value?
Currently, executives prioritize typical concerns such as supplier contracts and planning management, but they also are giving increasing attention to non-traditional priorities such as sustainability and workforce diversity and inclusion as they plan for the future.
In fact, findings from a previous survey show up to 26% of procurement leaders want to build "future-ready" operations in the next three years, but only 2% believe their operations are future-ready today. By 2023, 65% expect to have predictive operations, and 26% expect to be future-ready.
From this data, we can clearly see that today's Chief Procurement Officers (CPOs) - and other leaders across the C-suite - recognize procurement's potential value and future as an integrated function of the company. However, without dedicating the time to these new priorities, procurement's impact on the broader business is still limited to its traditional role.
Why doesn't procurement have the time?
Despite understanding the value of these expanded priorities, the procurement function has struggled to find the time to implement the appropriate measures outside of ad hoc requests. Many lack the modern IT tools and platforms needed to collaborate effectively across the organization or capture and leverage data to make better decisions. This results in missed opportunities to add greater value to the business. Creating the right infrastructure and being equipped with the right resources created a critical foundation for meaningful and intelligent procurement work.
How can leaders rebalance their supply chain procurement approach?
Procurement and the company must specifically and effectively define, measure and agree upon the term "value." Splitting this up, businesses can align on targets for the procurement function across the six main dimensions of value:
Financial: Deliver sustainable savings across pricing, consumption and inventory. Identify new opportunities to reinvest these savings across the business.

Talent: Give your people the tools, skills and confidence they need to unleash human ingenuity. Help prepare their place in the workforce of the future.
Experience: Provide engaging and seamless experiences for all stakeholders.
Inclusion and Diversity: Accelerate responsible sourcing practices that consider factors such as diversity, ethics, labor practices and location to deliver long-term value.
Sustainability: Thread sustainability into procurement activities. Design for transparency, traceability and circularity while supporting net-zero operations.
Risk: Create sustainable operations and supplier ecosystems. Earn stakeholders' trust and gain the license to operate, grow and innovate.
Making these changes while moving to an intelligent, data-driven operating model will create the desired future-ready procurement operations and drive its use through to the specific category level to generate even greater impact.
Procurement has never faced such heightened expectations and opportunities for growth and integration into the business. With ever-evolving stakeholder demands and C-suite expectations, now is the time for procurement leaders to add new types of value that will help drive enterprise growth and competitiveness.