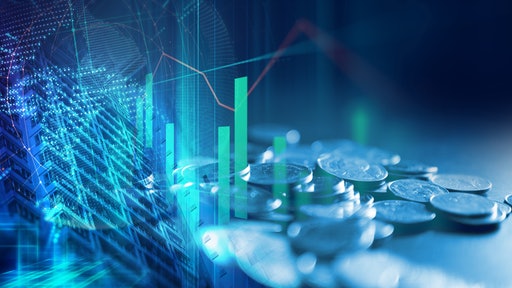 Getty Images
For the first time in a decade, the 1,000 largest public companies in the United States improved performance in managing inventory more effectively, collecting from customers faster and taking longer to pay suppliers, according to the 2022 Working Capital Survey from The Hackett Group, Inc. But despite this triple improvement, the overall working capital improvement opportunity increased substantially.
"The improved metrics of 2021 are encouraging, but they are contrasted by a significant increase in total excess working capital," says The Hackett Group director Shawn Townsend. "That opportunity -- combined with ongoing uncertainties and disruptions ranging from high inflation, growing interest rates, geopolitical issues and the ongoing pandemic -- means that companies cannot take their foot off the gas when it comes to working capital management. Prudent companies will not just fine-tune their inventory, receivables, and payables strategies. They will also double down on capabilities for managing working capital health – increasing their visibility into key indicators, sharing information better across functions, and automating processes – to enable agility amid continuing change."
From BusinessWire:
After a tumultuous year in 2020, which saw major operational and financial disruptions across most industries, performance and liquidity did more than just move back to pre-pandemic levels in 2021. The three key measures of working capital – days payables outstanding (DPO), days sales outstanding (DSO), and days inventory outstanding (DIO) – all trended positively for the year. DPO improved by .5%, from 61.9 days to 62.2 days. DSO improved by 2%, from 41.7 days to 40.6 days. Finally, DIO improved by 2%, from 56.7 days to 55.7 days.
Spurred by a 22% increase in revenues as companies bounced back from the early stages of the pandemic, companies also saw a 12% improvement in EBITDA margins, a dramatic increase following a 4% drop in 2020.
Excess working capital grew substantially in 2021, far outpacing the revenue increase. According to

The Hackett Group's

analysis, the Top 1,000 companies have nearly $1.7 trillion tied up in excess working capital.
Top performers by industry now convert cash more than three times faster than typical companies (15.8 days vs. 46.2 days). They collect from customers 43% faster (in 27.8 days vs. 48.7 days), hold 58% less inventory (28.1 days vs. 67.7 days) and take 50% longer to pay suppliers (76.6 days vs. 51.2 days).