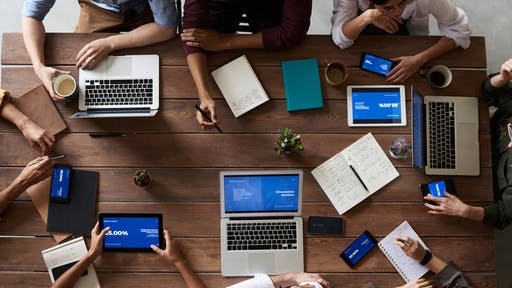 Pexels
The past year has been the most tumultuous in memory for supply chain leaders. To add to the list of challenges the industry is facing, in the last few weeks of December 2021, we saw continued shipping delays across major U.S. ports to international destinations, mostly across Asia. For example, the Norfolk, Va., to Kaohsiung, Taiwan, route saw an average 60-day delay, while the same U.S. port to Xiamen Gaoqui, China, route saw an average 32.25-day delay. Goods including grain, livestock, glassware, furniture, clothing and more were all locked up in the global supply chain.
The effects of the Coronavirus disease (COVID-19) on manufacturing and logistics have been profound, particularly in the wake of growing worker shortages. When looking through the rearview mirror, many of the current challenges sprang from known supply chain risks that were amplified by a multitude of unprecedented situations. Concerns about relying too heavily on overseas suppliers, a lack of visibility into Tier 2 and 3 supplier vulnerabilities and just-in-time delivery are not new, and won't disappear as the pandemic seems to be ending.
How did we get here? Let's take a moment to take stock of the current situation. A decades-long focus on globalization and supply chain optimization saw many businesses push hard to reduce costs, improve speed to market and increase profit margins. However, the drive for efficiency and cost-cutting resulted in most mid- to large-size enterprises having little visibility into their supply chains and third-party suppliers due to a growing amount of disconnected supplier data, disparate legacy systems and inadequate data sources. Small businesses were impacted even more by a lack of inventory and technology to track supplies and supplier health.
The unexpected events of the past 2 years exacerbated an already broken supply chain network and global business model, creating a further setback to companies that already lacked investment in supply chain risk management automation technology. The good news is that supply chains can be fixed to weather the current and future storms that lie ahead.
Leaning in to the New Normal of constant disruption
If there's one thing we've learned over the past two years, it's that supply chain leaders who rapidly adapt their business models and supply chain networks to live with a high degree of volatility and disruption will fare better than those not willing to accept the unexpected. While many companies used this time to modernize their operations, many are still lagging. Last year, a Dun & Bradstreet survey found that 99% of respondents were challenged by operational efficiency due to inconsistent and inaccurate data, a multitude of systems, manual tasks varied reporting and more. In addition, out of the 1,000 leaders surveyed, a little over half (53%) said they have "completely" or "mostly' automated their operations, while 33% have an equally weighted manual vs. automated operation and 13% said they their operations were "mostly" or "completely" manual.
While the crisis of the moment often takes away from planning for the future, supply chain leaders must act now to be able to thrive in what has now become our volatile and disruptive normal.
To build a resilient supply chain, leaders should consider the following actions:
Modernize the operation with data-driven technology
Invest in a strong data-driven technology platform that provides greater transparency into the global supply chain. With the increasing availability of real-time data in risk management platforms, it is important to invest in a platform that offers tools to help anticipate issues and mitigate the effects of disruptions when they occur. Capabilities should include:
o Analytics to help identify supply chain weaknesses, threats and opportunities.
o Ability to identify cyberthreats.
o Ability to automate once manual processes and create an always-on monitoring system that proactively detects risk and protects against complacency. It is also important to leverage a risk solution that can monitor all tiers of suppliers – from Tier 1 down to Tier N.
Know your suppliers
Complete an assessment of all tiers of suppliers to ensure your suppliers' suppliers are not going to negatively impact your business.
Create a diversified network of suppliers across at least 2-3 regions around the world and commit to building strong relationships with alternative suppliers of key goods to pivot your supply chain quickly and mitigate against a shock in one geography.
Select suppliers that demonstrate sustainable sourcing behaviors to help you achieve environmental, social and corporate governance (ESG) goals. This is the next major business hurdle for supply chain leaders as companies look to do business with peers that make a positive impact and help grow their business and improve their brand reputation.
There will always be unexpected incidents that occur in the world but adopting a proactive stance to deleverage operational risk means that supply chain leaders can create a more resilient operation today that will help them grow and thrive tomorrow.