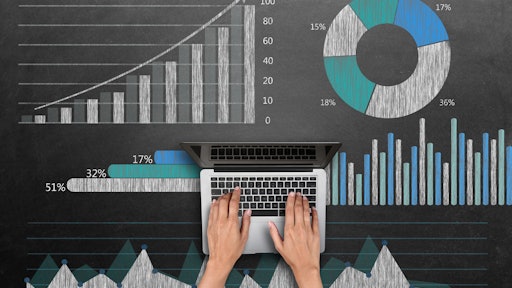 Getty Images
As we manage through and learn to cope with the challenges presented by the COVID-19 pandemic, we thought it was important to dig deeper to understand the mindset, strategies, and challenges that are facing CPOs and procurement leaders. This report brings together findings from our 2020 Chief Procurement Officer Flash Survey, in the context of recent events and thought leadership, to provide insights on the future of procurement and shifting procurement strategy as leaders navigate these unprecedented times.
The 2019 Global Chief Procurement Officer Survey highlighted the ever-increasing complexities that procurement leaders are facing. Customer expectations are rising, internal stakeholders are increasing their demands, markets are becoming more volatile, technological advancement requires significant attention, and accessing talent with the right skills at the right time is an ever-present challenge. Navigating these internal, external, digital, and talent complexities did not get any easier with the arrival of the COVID-19 pandemic. For many, the decades-long focus on reducing the supply base and driving cost reduction while streamlining procurement strategy has affected many organizations' ability to react swiftly and confidently in these challenging times.
With the pandemic and associated economic slowdown, nearly all industries are viewing cost and cash management as essential. In addition, organizations are addressing and managing extreme risk and supply continuity issues. While many companies weren't adequately prepared for widespread disruption of this scale, some may not feel the full effects of the crisis upon their business yet.
The COVID-19 pandemic has created a "black swan" environment for organizations to navigate, requiring many to rethink the supply chains they have built over decades. For example, hospitals have adjusted their capacity of personal protective equipment (PPE) for spikes in infection and mortality rates as they continue to fluctuate. However, organizations will have to remain agile, as recent events suggest that the economy may worsen before it gets better.
In a recent statement, released after a meeting at the end of July, the Federal Open Market Committee is quoted saying, "The path of the economy will depend significantly on the course of the virus." At a macro level, that may be true, but the real answer is more complex. As was reported in our recent CFO Signals Survey, that answer also looks different by industry. Both the transportation and hospitality sectors are expecting revenue declines of 61% and 60% respectively, as their operations have been significantly curtailed by consumer demands and public health measures. On the other hand, the medical technology sector is anticipating revenue growth of 63%, followed closely by telecommunications (58%), pharmaceuticals (58%), and software and information technology services (57%).
Our 2020 Chief Procurement Officer Flash Survey strives to help procurement leaders navigate the ongoing pandemic and prepare for the future of procurement by exploring what the survey results mean for you and your organization and how you can position your teams for success in the near and long term.
Redefining procurement strategy to thrive
The COVID-19 pandemic has provided a unique opportunity to gain insight into what the most effective procurement leaders do to respond during times of uncertainty and thrive in the long term. While many CPOs have not had much time to pause and reflect on which systemic, long-term changes they will need to make in order to adapt and thrive, top-performing organizations were better setup to manage the volatility, as they simultaneously learned from managing the challenges faced during the pandemic and adapted more rapidly and effectively to the changes taking place.
Our survey findings suggest that these top-performing organizations were able to invest more time in thinking strategically, identifying opportunities, and executing against priorities during these volatile times. They turned their supply chains into a competitive advantage and were characterized by:
Having higher visibility into both tier 1 and tier 2 suppliers
Being twice as likely to prioritize digitization and a day-to-day focus
Being seven times more likely to slightly expand their overall supply base in response to supply-side vulnerabilities
So, the question becomes: How can your organization unlock value during unprecedented times, where challenges differ across state, country, and industry lines and where suppliers are, in many cases, struggling to survive?
In a world in which uncertainty and disruption will likely remain a constant, CPOs will need to be even more resourceful to help their organizations manage cash, while limiting supply disruptions. A focus on the following areas will be critical for success:
Developing smarter ways to illuminate and act on risk intelligence regarding suppliers (at all tier levels)
Rethinking sourcing strategies based on risk and building more robust mitigation plans
Increasing risk-sharing and/or performance-based contracting
Enhancing value delivery from strategic partners through collaboration and supplier development programs
Building a flexible and connected digital infrastructure supported by clean and accurate data
Establishing scenario modelling capabilities to enhance planning and resiliency
Your organization's ability to reallocate resources as and where necessary, maximize supply chain visibility, and establish robust yet adaptable supplier relationships allows you to drive effective and rapid decision-making and not only manage disruption as it arises, but thrive in it.