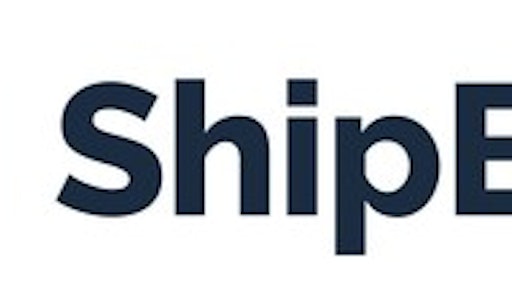 ShipBob, a technology company that streamlines fulfillment by bringing next-day and two-day shipping options to e-commerce businesses, announced $40 million in new funding. The new capital will enhance the company's capabilities to bring same-day shipping to more customers, fuel growth and expand its software platform. The Series C financing was led by Menlo Ventures with additional participation from existing investors Bain Capital Ventures, Hyde Park Venture Partners, Hyde Park Angels and Y Combinator.
ShipBob powers logistics and fulfillment for thousands of e-commerce businesses, providing them with same-day delivery at ground shipping pricing, making it affordable to offer an Amazon Prime-like experience, regardless of their size. ShipBob uses proprietary software to help its customers better predict trends, shopping habits and geographic insights across multiple sales channels. The software powers ShipBob's multiple fulfillment centers across the country in major cities where their clients' customers reside – Chicago, Dallas, Los Angeles, New York, and San Francisco – to provide same-day delivery at ground shipping pricing.
ShipBob has shipped more than four million packages to-date and is growing the business 300 percent year-over-year, reaching eight figures in revenue last year. ShipBob has also grown its headcount from 60 employees since its Series B funding round last summer to over 400 employees today, with no sign of slowing down.
"This investment from Menlo Ventures will be used to scale up operations around all fulfillment centers, along with new hires needed to provide additional engineering, client success, sales and marketing support," said Dhruv Saxena, co-founder and CEO of ShipBob. "We are committed to providing ecommerce businesses the ability to build a direct relationship with their customers by selling on the channels they want and not having to worry about fulfillment."
Founded in 2014, ShipBob was launched through Y Combinator by Saxena and co-founder Divey Gulati, two entrepreneurs who saw a need for more efficient shipping in the marketplace for small businesses. ShipBob's solution focuses on the unique needs of direct-to-consumer retail brands and their need to manage inventory and ship orders safely and quickly while maintaining their brand identity.
"We love how ShipBob lets smaller, creative merchants affordably offer fast shipping across the country. Customers want what they want, and they want it fast, and it takes serious technology to make it look easy," said Shawn Carolan, Partner, Menlo Ventures. "We're excited to help them continue the successful growth they've experienced over the last four years helping small businesses succeed."
Menlo Ventures partner, Shawn Carolan, who co-led Menlo's investment into Uber, will be joining the ShipBob board of directors.