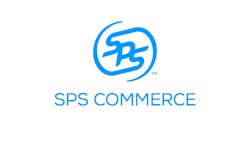 St. Paul and Eden Prairie, MN October 9, 2001 SPS Commerce, a supply chain integration service provider and HighJump Software, a privately held provider of adaptable, Internet-powered supply chain execution (SCE) solutions, today announced the signing of a joint marketing partnership to provide electronic supply chain solutions.
The companies expect these solutions to connect companies to their suppliers, distributors and warehouse divisions, regardless of their size or unique e-commerce and supply chain needs. By deploying SPS Commerce and HighJump solutions, the companies claim that businesses will be able to reduce the costs associated with manual processes and paper-based transactions to generate revenue and achieve a rapid return on investment (ROI).
"Every enterprise is searching for effective and worthwhile technology," said Chris Heim, president and CEO of HighJump Software. "While we typically provide our Fortune 1000 and midsize customers with our warehouse, distribution and fulfillment software, partnering with SPS now allows us to provide our customers a seamless link to their small- and medium-sized suppliers."
HighJump Software delivers flexible and adaptable supply chain solutions for businesses seeking to gain competitive advantage; its core differentiator is the adaptability of its suite of supply chain execution solutions developed and designed specifically for the needs of mid-market companies.
"We are always looking for ways to add value for our customers," said Jim Frome, SPS Commerce's executive vice president and chief strategy officer. "Partnerships with leaders such as HighJump Software confirm our commitment to identifying viable business partners who can assist us in extending the value of electronic supply chains throughout the enterprise."
SPS Commerce offers hosted supply chain integration services that enable companies, such as Target Corp., Kmart and REI, to integrate small and midsize suppliers into their supply chain without mandating costly or proprietary technologies. Through this agreement, SPS Commerce and HighJump Software will jointly offer compatible solutions to existing customers for supplier, warehouse and distribution integration.